(BPRW) ART & SOUL: THE HAMPTONS, "DEFENDERS OF BLACK AND BROWN ARTISTS" TO GET INVOLVED THIS SUMMER IN THE HAMPTONS WITH PERFORMANCES BY KENNY LATTIMORE, ESNAVI | Press Releases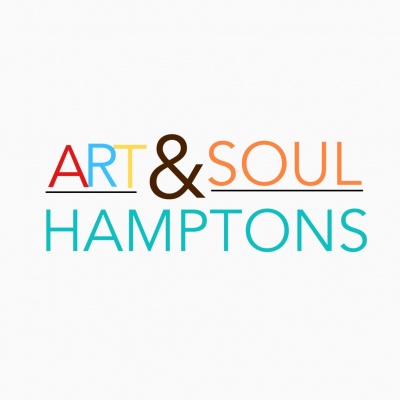 (BPRW) ART & SOUL: HAMPTONS, "ADVOCATES FOR BLACK AND BROWN ARTISTS" WILL TAKE CONTROL OF THE HAMPTONS THIS SUMMER WITH PERFORMANCES BY KENNY LATTIMORE, ESNAVI
(Black PR wire) NEW YORK – Join us July 22-24, 2022 ART AND SOUL: Hamptons will celebrate art created by influential and emerging Black, Indigenous and artists of color living in the Hamptons. The opening reception will be hosted by the Southampton African American Museum, taking place at and in collaboration with the Southampton Arts Center — a hub that helps strengthen arts and culture for the entire community. A special screening of the film "The Inventor" will be presented by the director Philippe Musey.
This weekend event will encourage people to visit the Hamptons to support and connect with artists. This experience will consist of an artistic walk where guests will be able to see some of the artists in residence: John Pinderhughes (SAAM), Yubal Marquez Fleites (Arte Collective), and Jeremy Denis (Ma's House & BIPOC Art Studio). Guests will have the opportunity to learn about the Shinnecock Native American Tribe with a visit from Ma's House & BIPOC Art Studio located on the reserve.
A highlight will be musical performances by a GRAMMY nominated singer-songwriter Kenny LattimoreTOP 40 R&B/Soul Singer/Composer ESNAVIPerformer appointed by TONY Brenda Braxton (Broadway: CHICAGO The Musical), and hosted by Kevin Thompson (host). We will end the weekend with a culinary experience presented by the Black Culinary Expo where celebrity chefs will prepare soulful cuisine and cocktails.
EVENT AND COMMUNITY PARTNERS
AFRICAN AMERICAN MUSEUM OF SOUTHAMPTON was founded and created by Brenda Simmons to promote an understanding and appreciation of African American culture by creating programs that will preserve the past, encourage learning, and enhance community life.
provides a dynamic venue to present the highest quality programming to the wider community through partnerships with a diverse roster of world-class artists, performers, educators and cultural institutions.
MA'S HOUSE & BIPOC ART STUDIO is a project that serves as a community art space based on the Shinnecock Indian Reservation in Southampton, NY. The family home, built in the 1960s, offers a Black, Indigenous, and People of Color (BIPOC) residency program, an art studio, a library, as well as an array of programs based on the art and history for the members of the tribe and the whole of the local population. community.
COLLECTIVE ART supports and empowers artists from all disciplines to showcase their work, promoting creativity and cultural awareness through collective collaboration.
ART & SOUL: HAMPTONS is designed to showcase art created by influential and emerging Black, Indigenous and artists of color living in the Hamptons and beyond. ART & SOUL: Hamptons is led by Founder Yaya Rey, Rhonda Ridley, Black Women in Media, Black Culinary Expo, Black Long Island, with key support from the Southampton African American Museum, Southampton Arts Centre, Ma's House & BIPOC Art Studio, Arte Collective, Marianne Morrison, and the Hamlet Inn. Visit artsoulhamptonsweekend2022.splashthat.com.
The content and opinions expressed in this press release are those of the authors and/or companies represented, and are not necessarily shared by Black PR Wire. The author(s) and/or companies represented are solely responsible for the facts and the accuracy of the content of this press release. Black PR Wire reserves the right to reject a press release if, in Black PR Wire's opinion, the content of the release is unsuitable for distribution.