A pile of sculptures of cute endangered animals have taken up residence next to the Yarra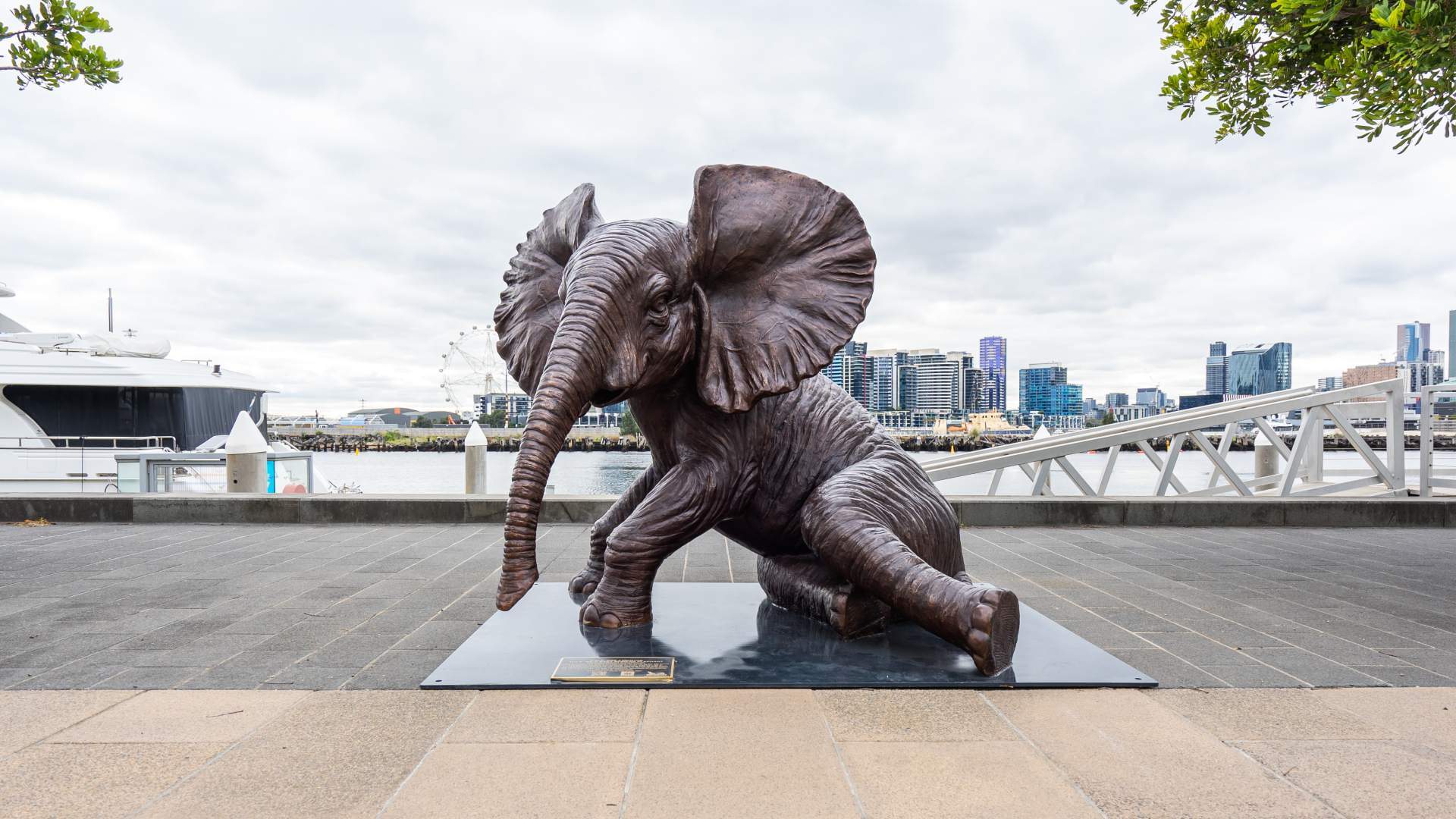 If you need a little dose of cuteness in your life, stop scrolling through animal videos and venture to Yarra's Edge, where you'll now find 20 adorable endangered baby animals.
Ok, so they're not real, but the bronze sculptures, by famed Australian artist duo Gillie and Marc, are damn realistic and will give you warm fuzzy feelings. And they are also there for a good cause.
Unveiled on Friday, May 20, the works are part of a new conservation-focused public art project titled mad about babies, created in collaboration with the real estate group Mirvac. The wildlife-filled facility was designed to raise awareness of the plight of endangered species and will help raise funds for charity partner World Wide Fund for Nature Australia (WWF Australia).
Spread along the waterfront stretch of Yarra's Edge, the artwork features the likenesses of 20 different endangered baby species, watched over by a giant adult mountain gorilla. Among the lineup, you'll spy baby elephants, a baby Bengal tiger, a frolicking zebra foal and even a rock wallaby joey.
Gillie and Marc's detailed sculptures were created from sketches and photos of the couples' overseas travels. Not only are you allowed to touch this art, visitors are encouraged to give the animals a hug and can even scan each of the attached QR codes for more information about the creatures in their native habitat.
The artists will also hold a naming contest this winter, inviting the public to submit potential nicknames for their favorite animal sculptures. One lucky winner will get the naming rights, plus a nameplate on the sculpture, a Gillie and Marc print and a $100 donation to WWF Australia. Stay tuned Gillie and Marc's social activities for more details.
You can find the Wild About Babies carvings located along the river at Yarra's Edge.
Posted on May 25, 2022 by
Libby Curran