Artists exhibit chalk works in Somerset | New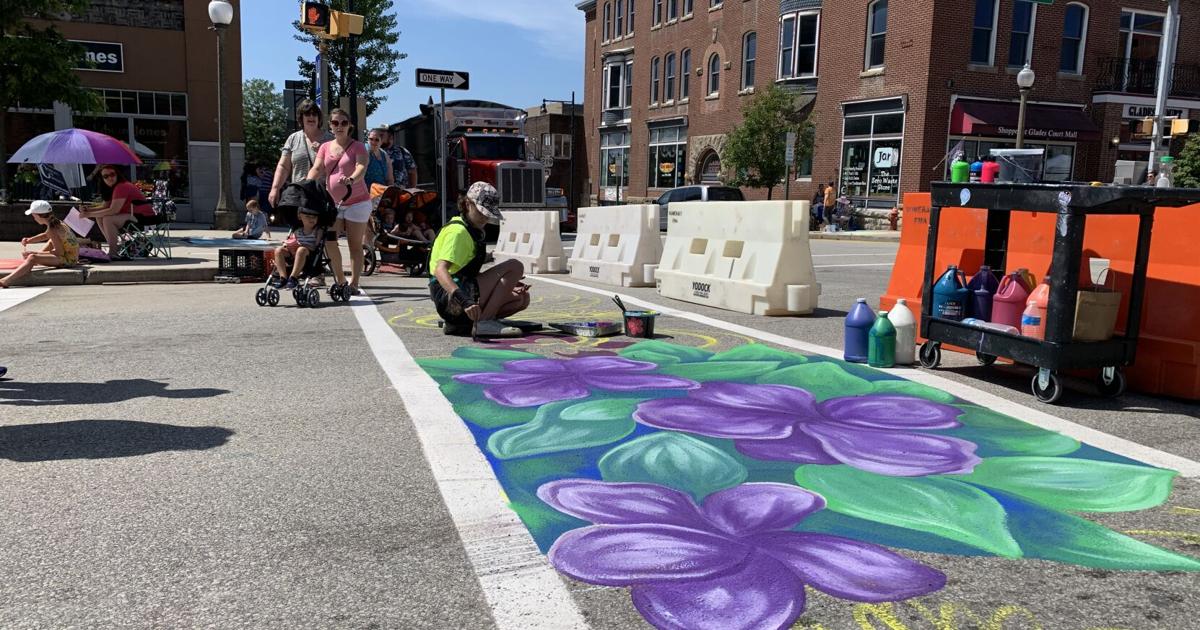 SOMERSET – An explosion of colorful chalk and paint covered the pavements in Somerset town center on Saturday for the Chalk the Block Festival, a two-day event sponsored by Somerset Inc.
The event featured paint and chalk work from amateur and professional artists, food, live music and inspirational chalk quotes along the route.
"I'm here just chalked up," said Somerset-area resident Elissa Cramer. Families passed by watching her chalk an anime character of Dr. Stone.
"It's the first time I've come and done this," she said. "I've been here since 8am and was quite stressed for the first two hours."
Sam Murphy said the Next Step Center Inc. sponsored her to do a portrait of her husky.
"This is my second chalk event," she said. "I love all the artists who come out and show the community. 'Hey, I can make pretty pictures and that's cool.' "
Chelsea Ritter-Soronen, from Washington DC, was one of 15 professional artists who joined the festival.
"There's a little niche world of chalk artists, so when we find out about events sometimes, it's fun to travel to surrounding towns and get involved," she said.
She used temporary paint to paint flowers.
"This is a crosswalk mural that we want to last a little longer than chalk," Ritter-Soronen said, noting that the mural should last a month.
Florida resident Susan Kelly said she came to Somerset to attend other travel festivals. She spent the day creating a story scroll, tracing pictures from an Amanda Gorman storybook.
"All day today, all day tomorrow, if I finish, I hope I will," she said.
Regina Coughenour, executive director of Somerset Inc., said it was the organization's largest year of artist participation.
"Chalking is an inviting and infectious art form that creates an unparalleled summer vibe," she said.
The event continues from 11 a.m. to 3 p.m. on Sunday.
Patrick Buchnowski is a reporter for The Tribune-Democrat. He can be reached at 532-5061. Follow him on Twitter @PatBuchnowskiTD.