Chicago and Ukrainian artists rage against the war machine | Chicago News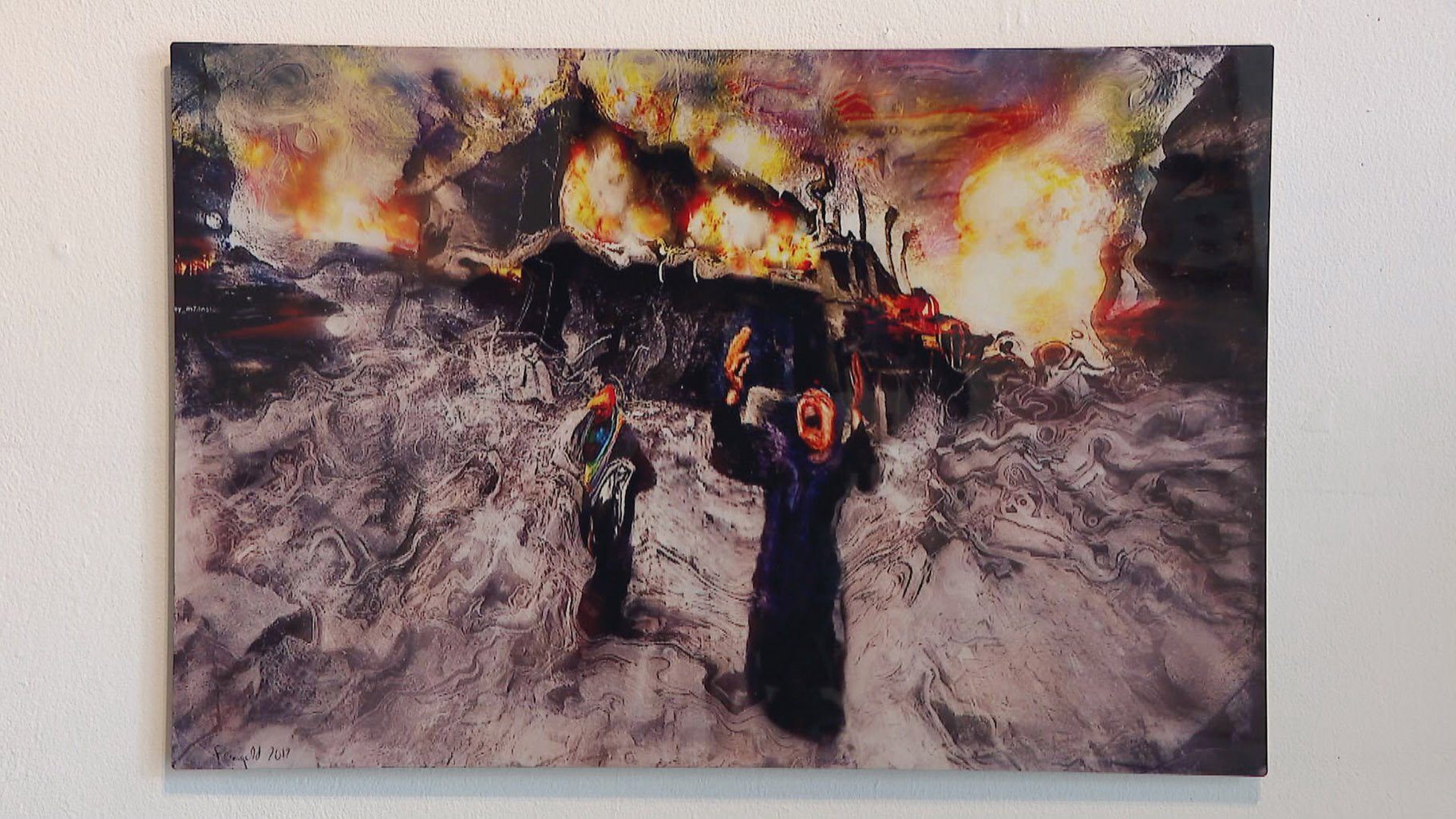 An art exhibition near the Ukrainian village is a cry of protest against the ongoing war in Ukraine. Artists from Chicago and Ukraine raise their voices against the Russian invasion. Producer Marc Vitali takes us to the ARC gallery for a look at wartime life and art.
TRANSCRIPTION
Marc Vitali: There is a sense of urgency in the new work – and hints of the past.
One painting uses a World War II uniform as a canvas.
Beyond the art in the physical gallery, there are virtual views of artworks from around the world specially curated for the exhibition. The call for applications generated a great response.
Adrienne Kochman, Curator: I looked at the 325 images submitted by 89 artists and made no selection at first. I wanted to see what the tone of all the work was.
I recognized that each artist would have a highly personalized response to the call, which had to respond to the impact of the war and not just what we saw on TV.
We needed the voices of artists who were there, who had seen or experienced this trauma, or who were keeping diaries of events.
[At] the bombardment of Mariupol, we saw a certain number of buildings bombarded and also in Kyiv and in Kharkiv and a little everywhere. And there's a sense of fate and chance that happens with war – whether you're hit by a bullet or your apartment is bombed or your neighbors are random.
(WTTW News)

Vitali: The exhibition is at the ARC Gallery, founded by women artists in Chicago in 1973. Their latest exhibition was selected by the curator of the Ukrainian Institute of Modern Art. His mother was born in Ukraine before World War II.
Kochman: My mother is from Poltava. She escaped in WWII, lived in DP camps, DP camps, and was allowed to emigrate and we eventually ended up in Chicago.
I'm a first-generation American, but I have colleagues whose mothers are in Kyiv and they call every day to make sure they're okay. They're constantly getting updates, but we were also traumatized by the news and glued to the media and trying to figure out what we were doing, because we're here.
Vitali: Documentary photos reveal life in an underground bunker. Other images bear witness to what is happening and by whom. The show is called "The Invisible Costs of War" and many of the works show concern for children caught up in all wars.
Kochman: The invisible costs of war are the emotional, behavioral, spiritual, psychological effects that sometimes appear much later.
There is a very conscious awareness and fear of what this is going to do to children who are going through this. Will they think it's normal? Living in bombed areas and going to school in the basement of a building in Kyiv?
The protection of children is part of Ukrainian culture but also probably caused by this kind of situation. Mothers really watch the kids while fathers or brothers fight.
More on this story
The exhibition is at the ARC Gallery on Chicago Avenue until August 13.
---