Children's drawings create artwork to raise funds for the war effort in Ukraine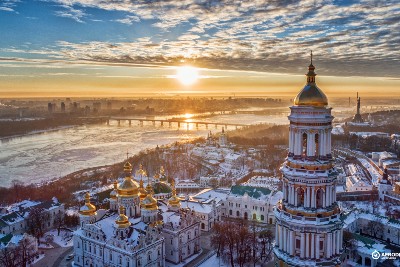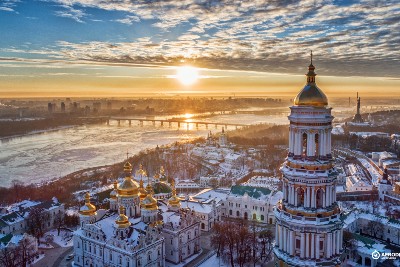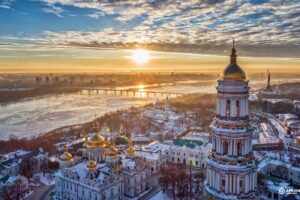 More than 500 children's drawings were collected into a digital artwork titled "The Nightingale of Freedom", and the project was sold on the non-fungible token market to raise funds for Ukraine.
On July 24, it has been five months since Russia invaded Ukraine, and the money from the sale of the project will be donated to the "I Am Ukraine" fund, which is partly administered by the Ukrainian Embassy in Lithuania. "The Nightingale of Freedom" was launched by Vilnius, the capital of Lithuania. ROCKIT, a fintech and sustainable innovation center in Vilnius, initiated the project, and the organization hopes to involve other members of the community, including fintech companies, in the donation process.
Created by Vilnius artist Agnė Kišonaitė, children's drawings of a nightingale were compiled and then digitized with the help of the National Art Museum of Lithuania. Contributions to the project and the purchase of shares are welcome for all. "Funds raised will be allocated by prioritizing areas in Ukraine where immediate support is needed. This includes the need for humanitarian aid – from baby food and first aid kits to batteries – and protective equipment such as bulletproof vests," a press release read.
"Lithuanian residents and businesses have been incredibly united in their support for Ukraine since it was attacked by Russia," ROCKIT Director Lina Žemaitytė-Kirkman said in the press release. "The 'Nightingale of Freedom' is symbolically divided into 265 irreplaceable tokens, each with its own unique code. The Lithuanian fintech industry unites 265 start-ups – just like the nightingale – each of them unique, brilliant and outstanding, painting a picture of Lithuanian innovation.
Lithuania has been "one of the ardent supporters of Ukraine in its fight against Russia". The Lithuanians recently raised the 5 million euros needed for Ukraine to buy a sophisticated military drone, the Bayraktar, in three and a half days. Blue/Yellow, a non-governmental organization based in Lithuania, is the second largest foundation in the world supporting the Ukrainian Armed Forces and has raised over $25 million for the war effort.