'Common Threads': Artists surprise in fabric and fiber | Vermont Arts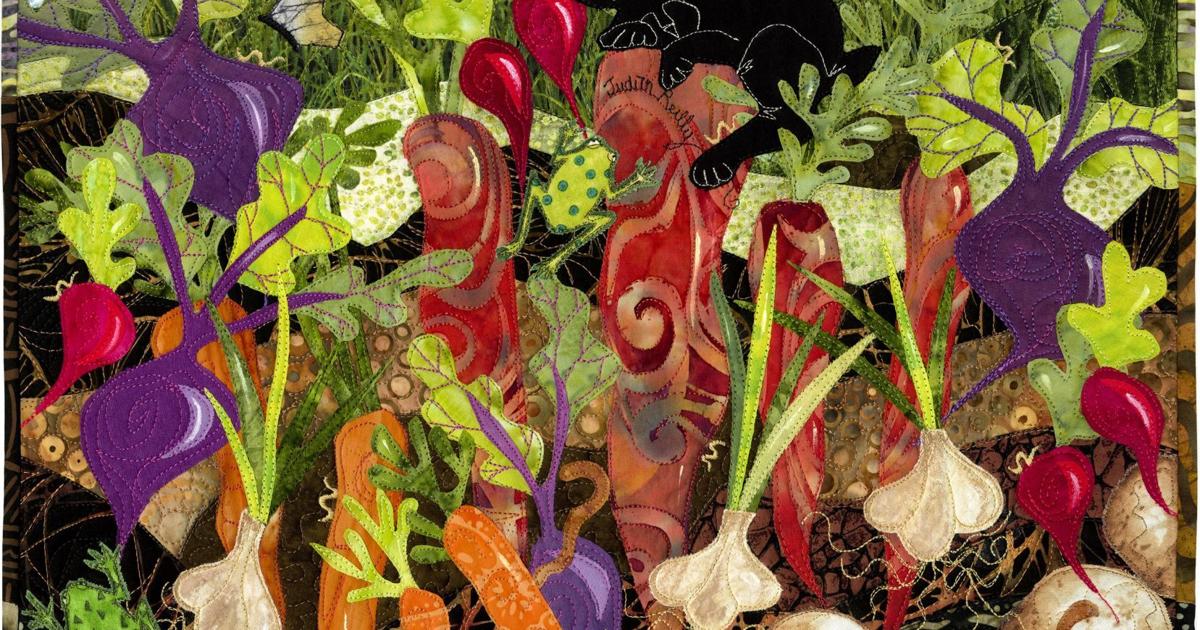 There's a magical ingredient to the work of the two artists featured at the Brandon Artists Guild exhibition, and it's probably not what you think it would be.
In Judith Reilly's large quilted room 'Dusk at Birch Hill', a collection of barns, houses and silos lean and huddle together, surrounded by swaying birch trees under a yellow orange sunset . It's one of those pieces that looks one way from afar, and a whole other world unfolds up close – you can see the endless variation of fabrics used to depict rocks and grass and wood and stone , but none of it is exactly rocks and grass and wood and stone.