Flinn Gallery exhibition merges art and fashion at Greenwich Library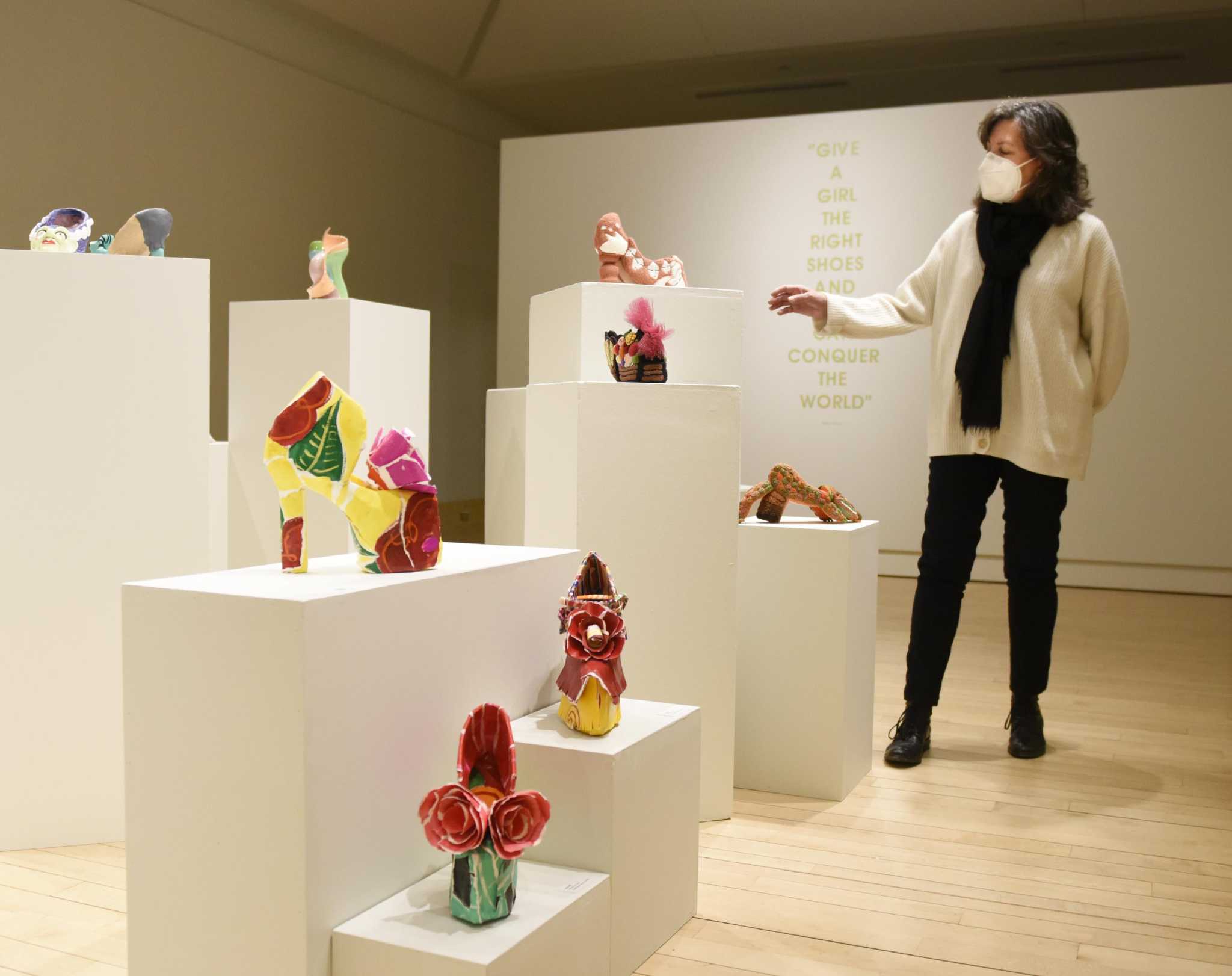 GREENWICH — The Flinn Gallery's latest exhibition recalls the Greenwich library building's past as a department store, putting 71 shoes on display in an installation its co-curators say they hope to invoke a sense of whimsy.
The designers behind the shoes don't have household names; there are no Manolo Blahniks or Christian Louboutin. Instead, visitors will see the work of 20 artists from around the world, including professional sculptors, architects and a truck driver.