Here's what the world's best art collectors collect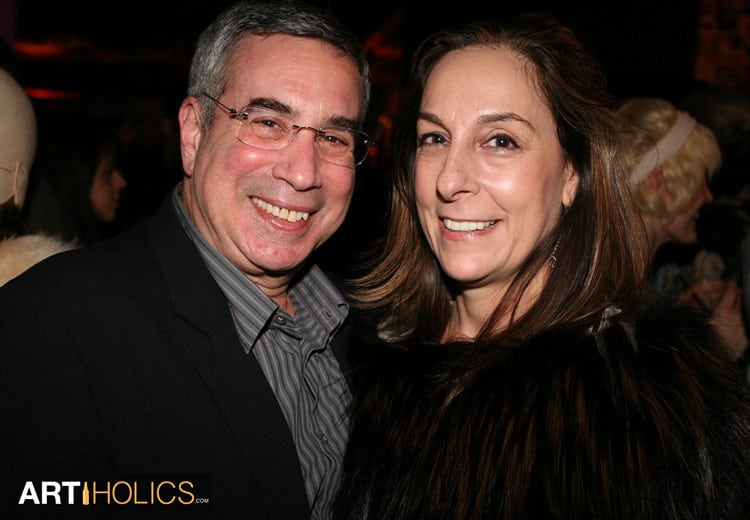 New York – Tuesday, January 28, 2014
According to ARTNewstheir most read article of 2013 is their list of 200 best collectors in the worldand power torque Philip Aarons and Shelley Fox Aarons are at the top of this list. Art collector is a broad term, and we wanted to take it a step further than just being a name on a page. What types of works do the world's top art collectors collect?
Philip and Shelley Fox Aarons, New York from collection space to Vimeo.
Watching this video of them, it looks like they have true look into their eyes, and a delighted smile when discussing the pieces in their collection. It's inspiring to know that there are collectors who genuinely love the artwork they collect.
What makes the art so special that these two collectors invest in is how bizarrely spectacular it is.
A fountain made by one of the artists the two collect is called "The big giftin which there are different figures giving excretions to the ground around them. One character vomits, another spits, one urinates, another sweats.
My The favorite aspect they liked about an artist they mentioned is the "urgency" behind those who are young and emerging. When artists haven't established their career and they're still young, there's a certain pressure to bring it to the world. It's almost as if a young artist makes art because he believes in his instincts, in a visceral way, that his art is absolutely Needs to be seen by others. I appreciate that.
Phillip Aarons is a member of the Board of Directors of PS1, creative time, Printedand other institutions, and Shelley is involved in the New Museum. If you are an artist and you do something unusual, strange, you have an audience.
It's not just about objects, but about people make art. They are more interested in the process than in the objects.
Philip likes David Wajnorowicz, and published a book about him, the only book about a series that Wajnorowicz did in which he wore a mask of poet, Arthur Rimbaud, around New York, and took pictures. If you've never heard of Wajnorowicz, that's such a shame, because he encompasses so much. His art was hauntingly effective in conveying powerful messages about AIDS, gay rights, violence, government corruption and other topics in the 1980s. He swore that if he were to die of AIDS , he wanted his body dumped on the steps of the White House in Washington DC. Eventually, his ashes were partially scattered on the White House lawn. Wajnorowicz is an article in its own right, and we are currently talking about collectors who admire him, so that will be for another read.
It seems that a lot of artists like Phillip and Shelley Fox Aarons are brought to have a performative aspect. They have an interest in the ephemeral; there's something about being there at the time of the performance, that once-in-a-lifetime experience, that they find invaluable.
By engaging with artists and engaging in their activities, they engage in their lives.
Another artist they are interested in is Tom Sachs.
Tom Sachs, in his wikipedia article, states, "We have our system for making things out of certain materials…and showing the scars of our labor and the history of our efforts…We have the 'your way', "my way", and "in a good way", and I have to insist that everything is done my way, even if it takes longer.
For Valentine's Day, a Tom Sachs sculpture of a gun was given to Shelley by Phillip.
They say they are on the line of obsession and passion when it comes to art. Look for them and their collection when you visit your next New York art institution.
Written by Andrew Kaminsky