JCC Instructor Sculptures on Display at Olean Campus | News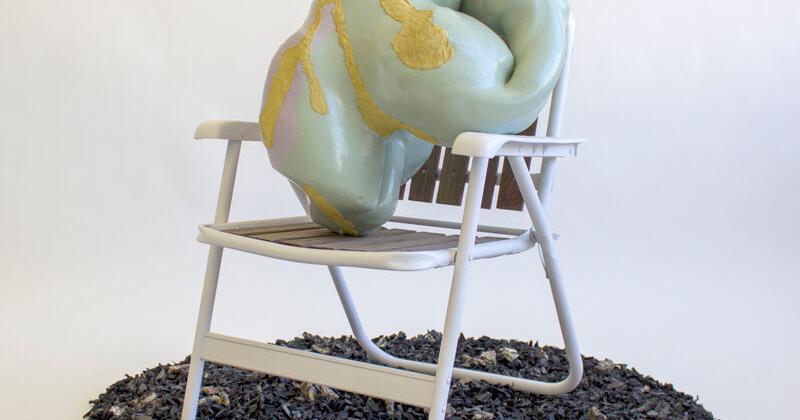 OLEAN — An opening reception for Madison LaVallee's "Soft Power: Yearning to Stretch" is scheduled for Friday from 5-7 p.m. in the Central Gallery of the Cattaraugus County campus of SUNY Jamestown Community College. The gallery is located on the second floor of the College Center.
LaVallee is an artist, curator and educator who resides in Jamestown and is in her first year as a full-time teacher at SUNY JCC. Her work has been exhibited nationally, with recent solo shows at the Joyce Goldstein Gallery in Chatham and the Community Arts Network of Oneonta in Oneonta.
She has also contributed to group exhibitions at Albany Airport and the Opalka Gallery in Albany; The Teaching Gallery at Hudson Valley Community College in Troy; LABspace in Hillsdale; Ferrovia Studios in Kingston; Wired Gallery in High Falls; The Re-Institut at Millerton; and the Woodstock Artists Association and Museum in Woodstock.
LaVallee's work explores everyday, often overlooked objects and reinvents them in the form of sculptural compositions and art installations. His recent works showcase recognizable items such as family heirlooms, like his great-grandfather's wooden ladder and his grandmother's lawn chair.
She uses these pieces to explore how the past influences new growth, vulnerability and change. LaVallee explores her role as a woman sculptor through the use of soft forms, household objects and family treasures.
This exhibition is free and open to the public, and runs until May 26. More information can be found at sunyjcc.edu/galleries.