Kumkum Fernando VOLTA NYC Art Fair 2022 Sculptures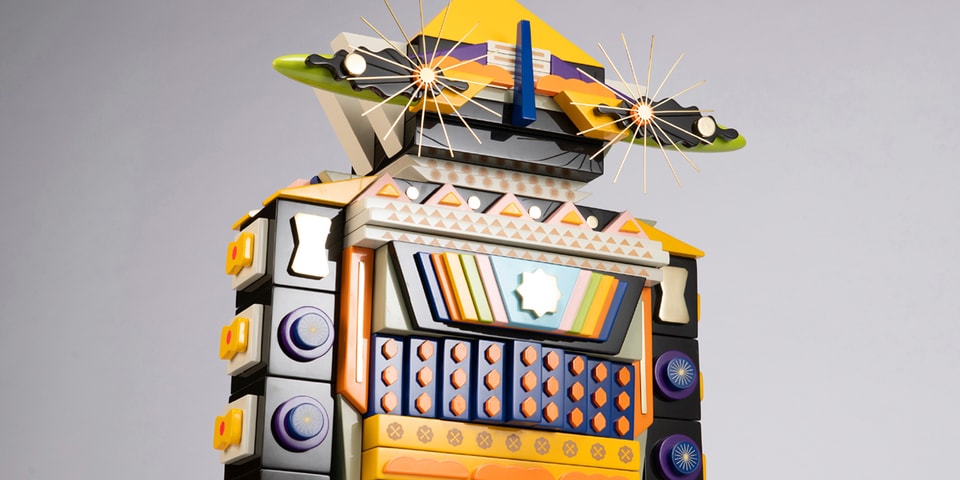 Frieze isn't the only art fair kicking off in New York this week. Alongside the 1-54 Contemporary African Art Fair in Harlem and the AIPAD Photography Fair, VOLTA opened its doors to mark its 14th edition.
Founded in Basel in 2005, VOLTA has grown from a dialogue between art dealers and friends into an international event showcasing a range of upcoming galleries spanning a range of artistic disciplines.
Located at booth 204, Jonathan LeVine Projects presents the fantastic sculptures of Kumkum Fernando. Largely inspired by objects he collected during his travels, the Sri Lankan artist references everything from ancient temples in South Asia, to jewelry, rugs and masks that take on new life as cosmic monoliths. Half articulated figurine, half mythical relic, the sculptures presented are part of a new work based on the personal memories of the artist and produced using Vietnamese techniques of lacquering on wood.
VOLTA is currently on view until Sunday, May 22. For more information on tickets and the exhibiting galleries, go to the show website website.
In related news, 1-54 NY returns after a two-year hiatus.
VOLTA NY Art Fair 2022
548 W 22nd St.
New York, NY 10011