Nebraska couple get married amid interactive artwork at Beyond Van Gogh exhibition | wedding essentials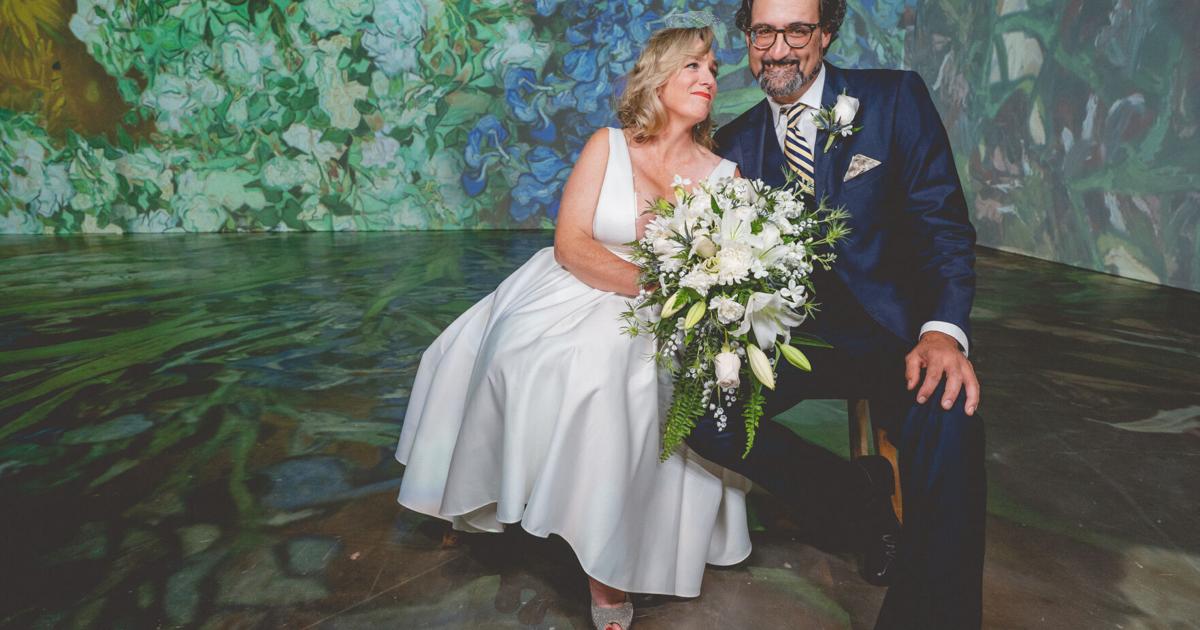 There was no Jell-O salad, as they had originally planned for their backyard wedding.
Instead, Deanna Walz and David Hudson enjoyed a ceremony they never could have imagined Wednesday night at Beyond Van Gogh Omaha at the Mid-America Center in Council Bluffs.
The only thing similar to the backyard event the Greenwood couple originally planned for October was the images of flowers that covered every surface of the dip room where the ceremony was being held.
"It wasn't your traditional way of tossing the garter, tossing the bouquet," Deanna said. "It was fun. It was a whirlwind. It was beautiful."
They won the all-expenses-paid wedding after submitting a video two months ago. They were given a month's notice for the event date, which Walz says wasn't as stressful as it sounds since Beyond Van Gogh Omaha staffers Deborah Neary, Julie Lally and Nancy Slade did all the organizing.
They just had the hardest part: narrowing down the guest list to the requested 50.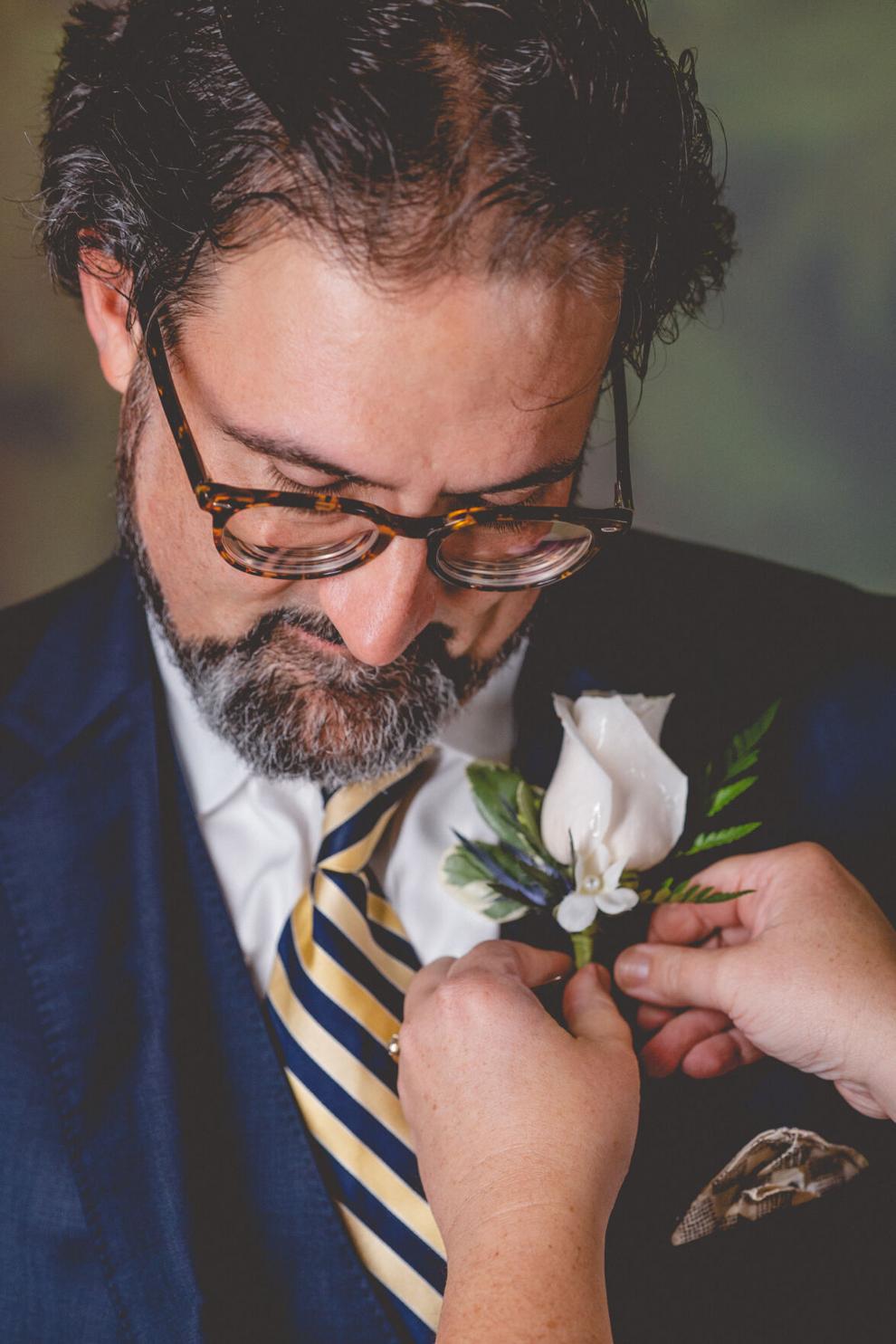 Purple Orchid Flowers provided the flowers, catering was provided by Tish's Restaurant and Sugar Makery prepared the cake. Their bridal sets were from David's Bridal and Generation Tux. Photos were taken by Britton Hacke Photography.
They spent their wedding night at the Kimpton Cottonwood Hotel. Deanna just wishes she could have had another day to enjoy the clawfoot tub in their bedroom.
"The vendors were wonderful," David said. "We didn't pay for it, and they worked really hard."
As this was the second marriage for the two, David said they may not have been the couple planners had been expecting. Deanna has three children and David two. All were at the ceremony.
There was no chance for a repeat, which David said he really liked. A friend officiated and others did readings.
"It was kind of an improvisation," he said. "It didn't need to be planned and formalized. It was kind of a loving feeling. Knowing that we were inventing as we went actually relieved some of the pressure.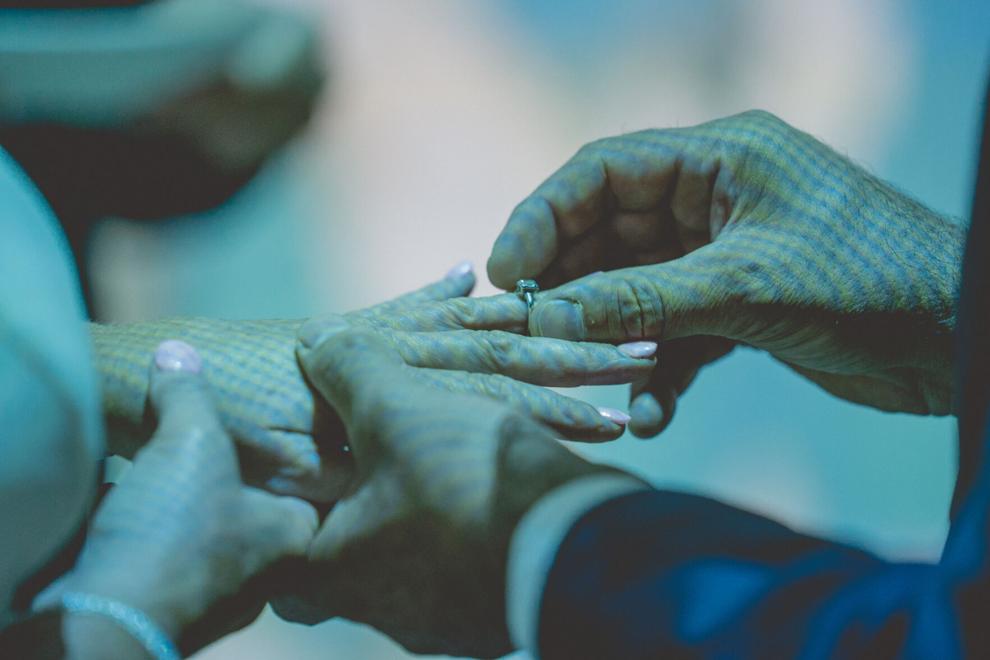 The couple brought a blank canvas and asked all their guests to paint a mark on it, creating an original work of art from their wedding.
Deanna, who is director of development for Habitat for Humanity of Lincoln, and David, who works for Cedars Youth Services, had been dating for 6½ years.
"We met on Tinder, which is funny," Deanna said. "Tinder doesn't necessarily have the most positive track record for lasting relationships. But when you're old, it works just fine.
She said the coolest part of the day was seeing the reaction from guests to the exhibit, which has been extended until September 9.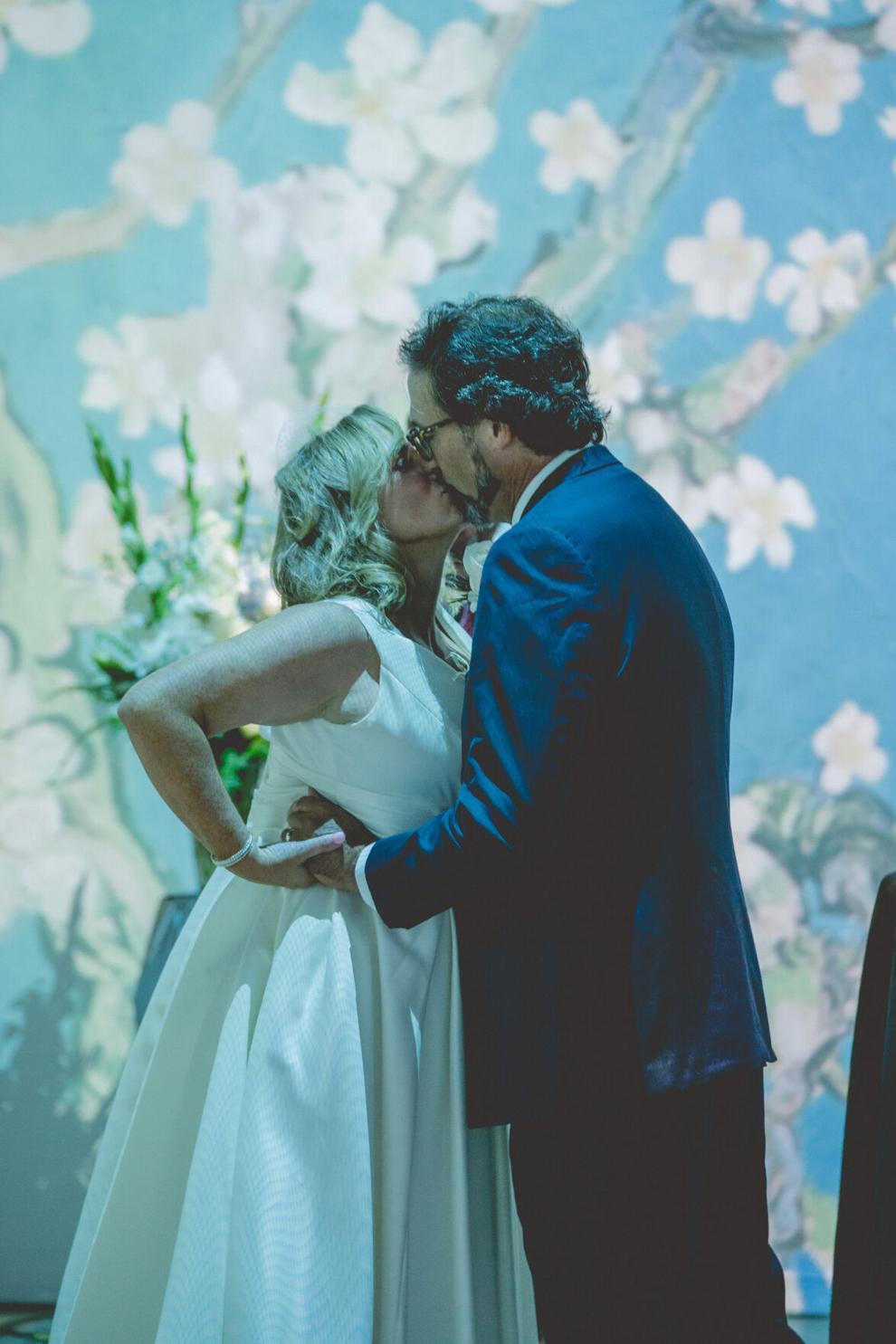 But guests who did not attend the ceremony need not worry.
"We're going to be planning a big party at our house on the original date," Deanna said. "We will eat all the salads; Jell-O salad, potato salad, macaroni salad, just like you do at a backyard wedding.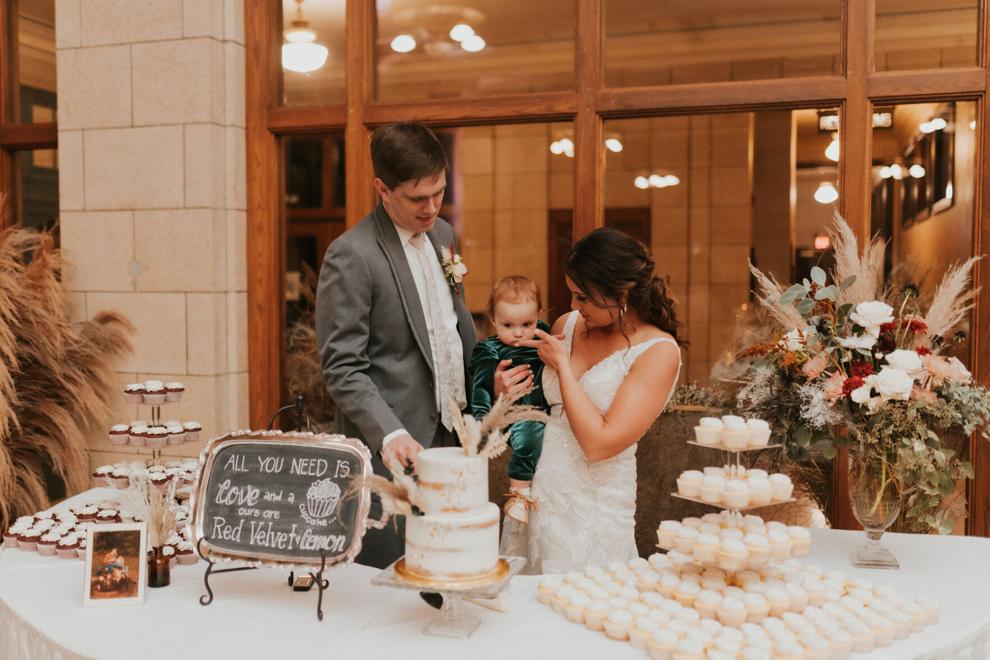 To pay homage to their first date, Chelsea and Luke Castner used the courtyard outside The Tavern for their first look, and The Other Room for some photos before heading to church.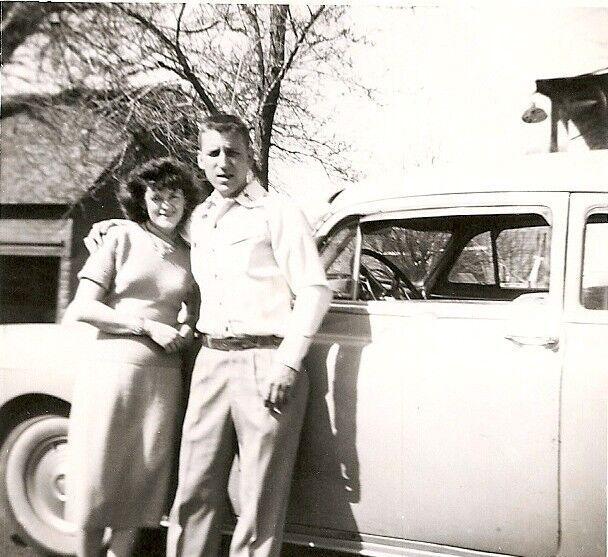 They were 18 and 17 in 1947 when they decided they didn't want to wait until they were older to get married.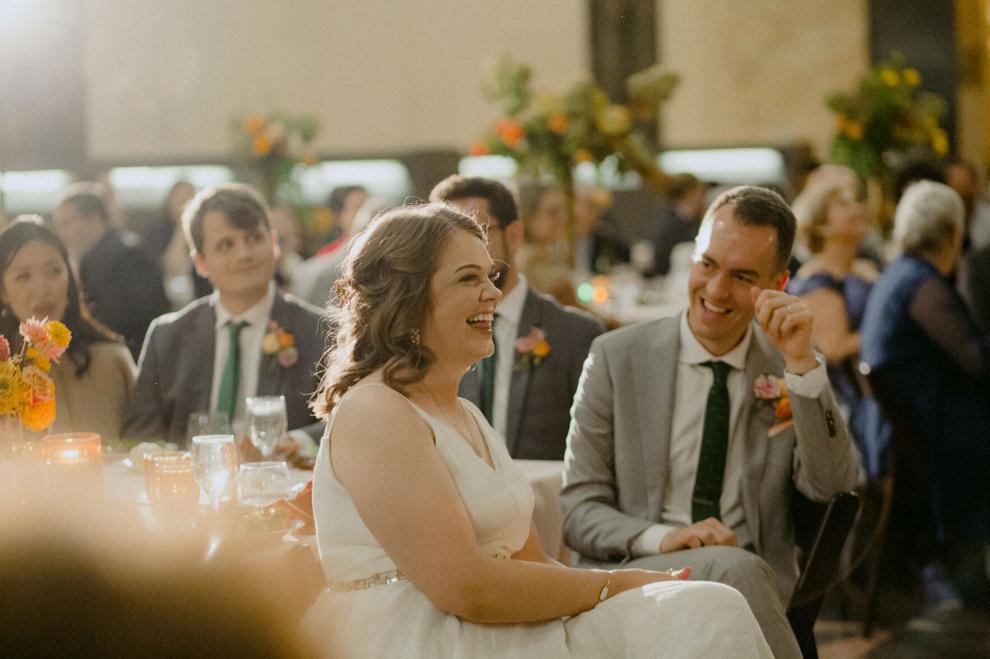 After seven years, two apartments and a city, Stephen Krotseng and Taylor Barstow got engaged. After rescheduling their wedding twice due to COVID, they were finally able to celebrate.
Michael and Kristen Emodi started dating as juniors in Creighton, Michael surprised Kristen with his proposal on Anna Maria Island off the Gulf Coast of Florida.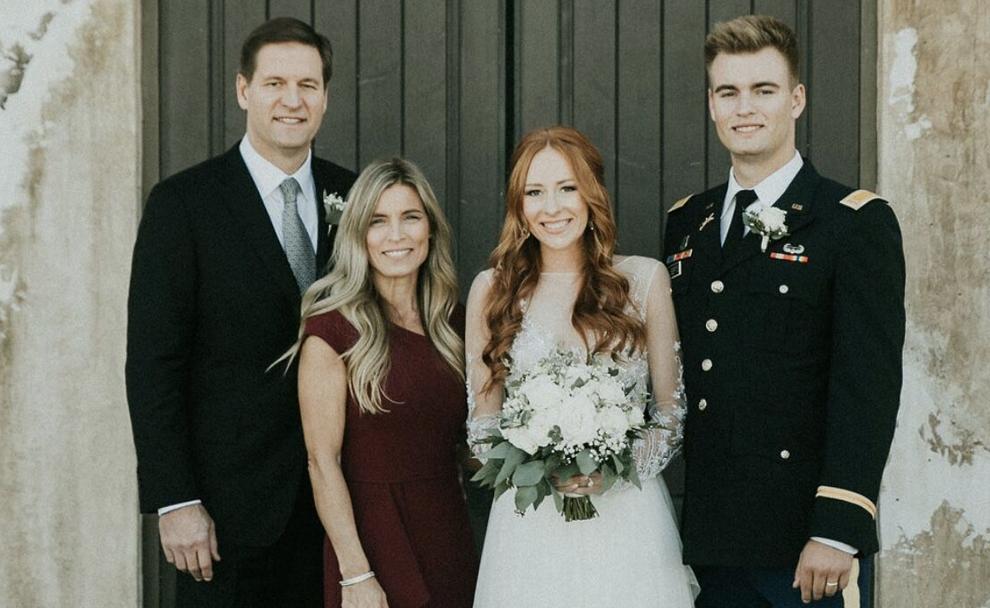 The couple married on October 30 and will soon be moving to Savannah, Georgia. Alberts' son, Chase, is a West Point graduate and a member of the United States Army.
It started out as a joke, but soon Sydney Norris and Logan Smolla were ordering paddleboards from Amazon.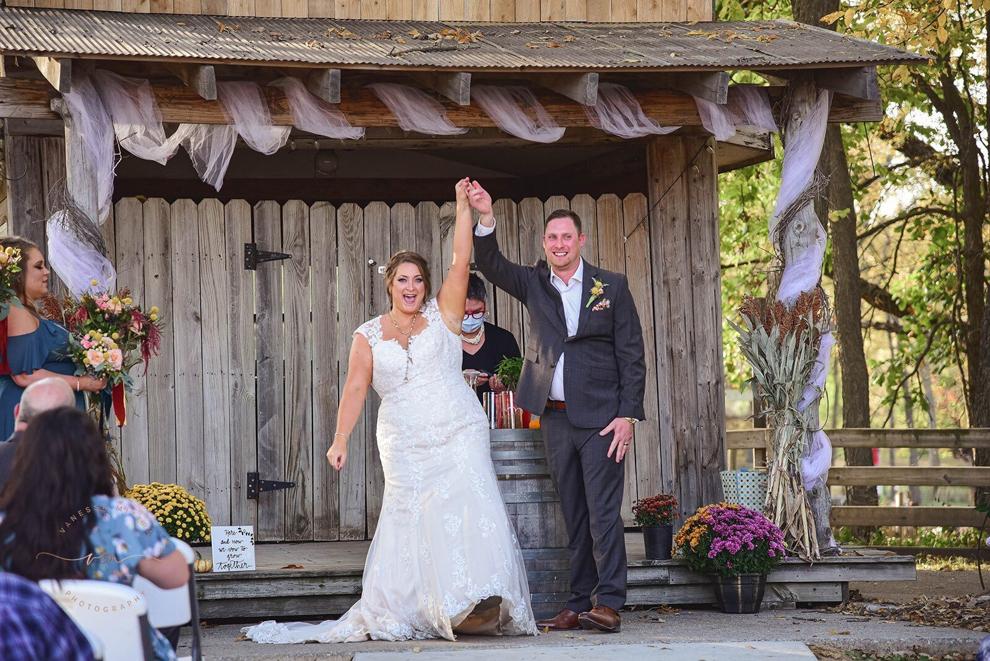 The ceremony took place outdoors and didn't require too many decorations, but the bride was aiming for rustic, vintage and colorful. The couple brought in moms for the altar and lined the aisles with pumpkins.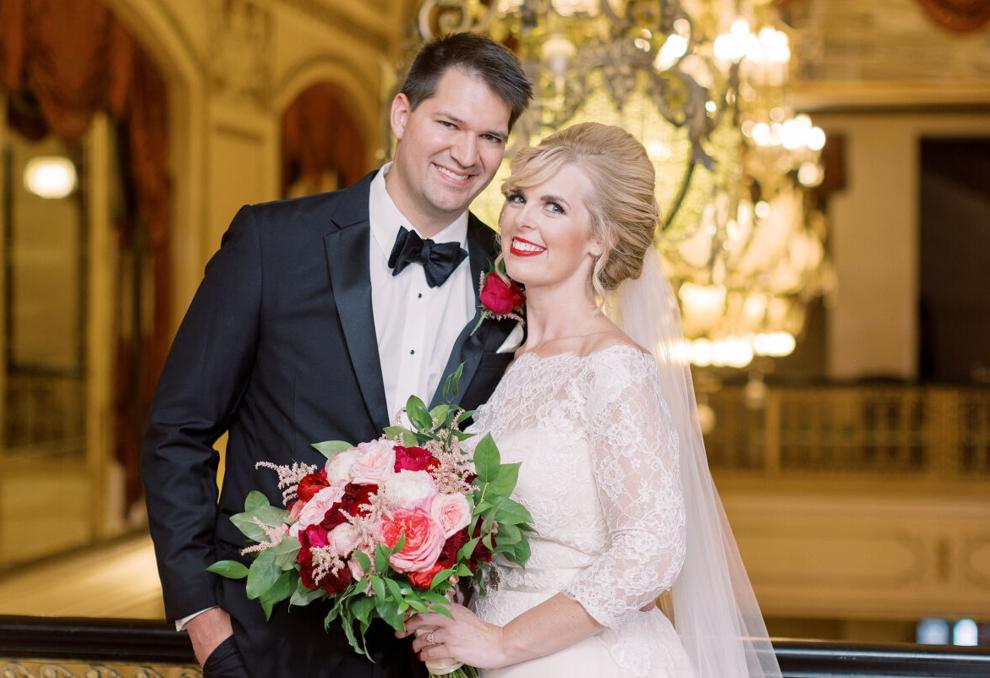 The couple wanted an evening of vintage glamor and the Orpheum Theater was a dream come true: abundant flowers, gold candelabra and a sea of ​​champagne.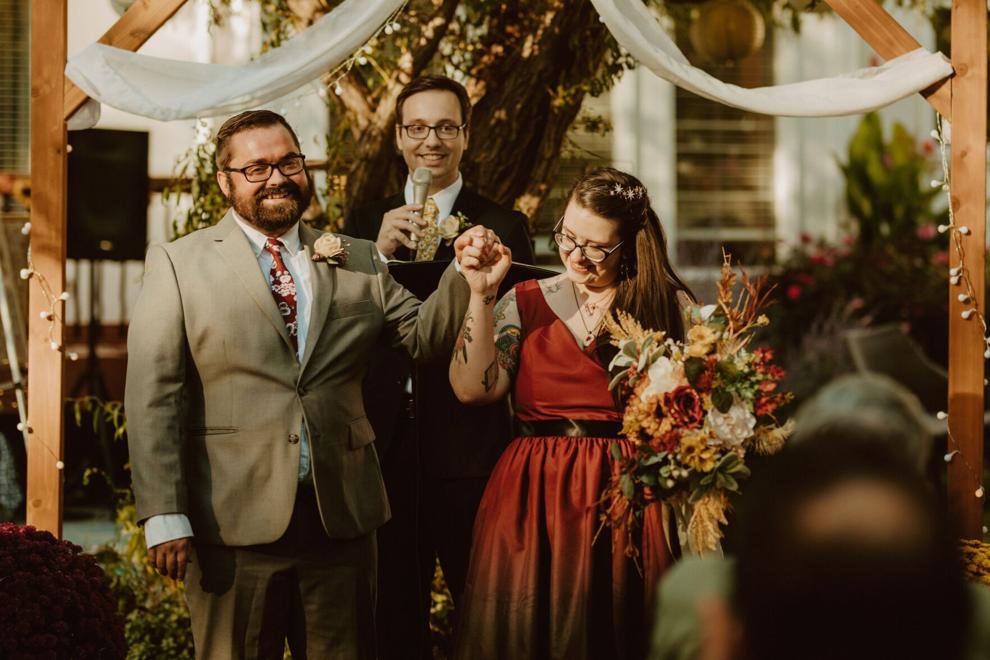 The couple had handmade signs indicating where the food and the guestbook were. Some of their table runners were curtains bought at Goodwill that they cut in half and sewed together.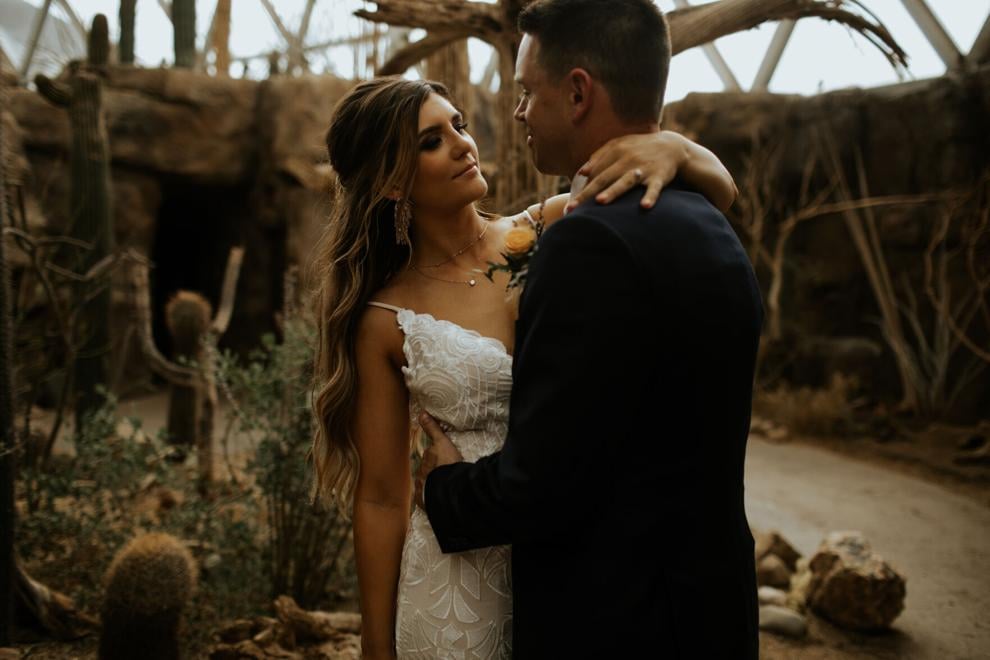 The decor at Ryan and Shelby Kieselhorst's wedding included wicker chairs and benches, vintage rugs, indoor plants and dried herbs, and candles. They also had several macrame elements.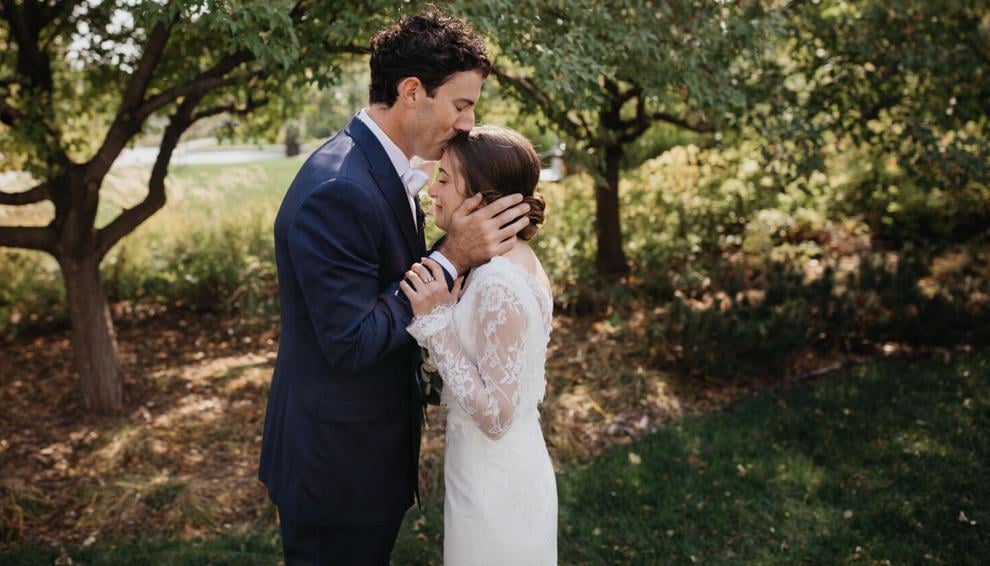 The bride said don't let what you think is meant to get in the way of the story you want to tell. "Personalize your wedding.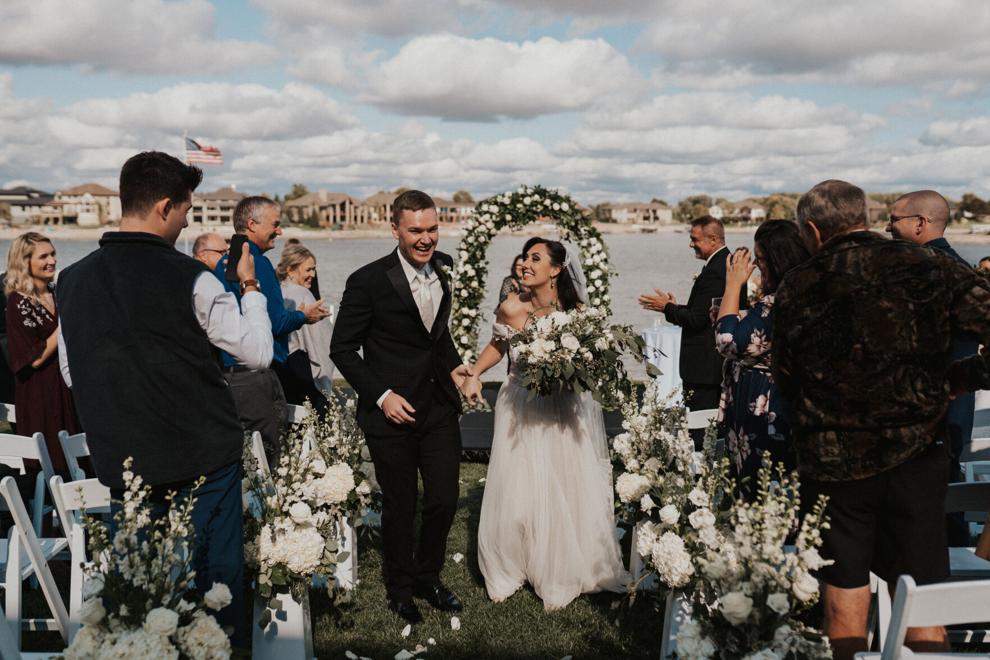 Cody offered at his birthday dinner to make sure Perri wasn't expecting it. They decided to get married in October because they both love the transition of the seasons and the fresh autumn air.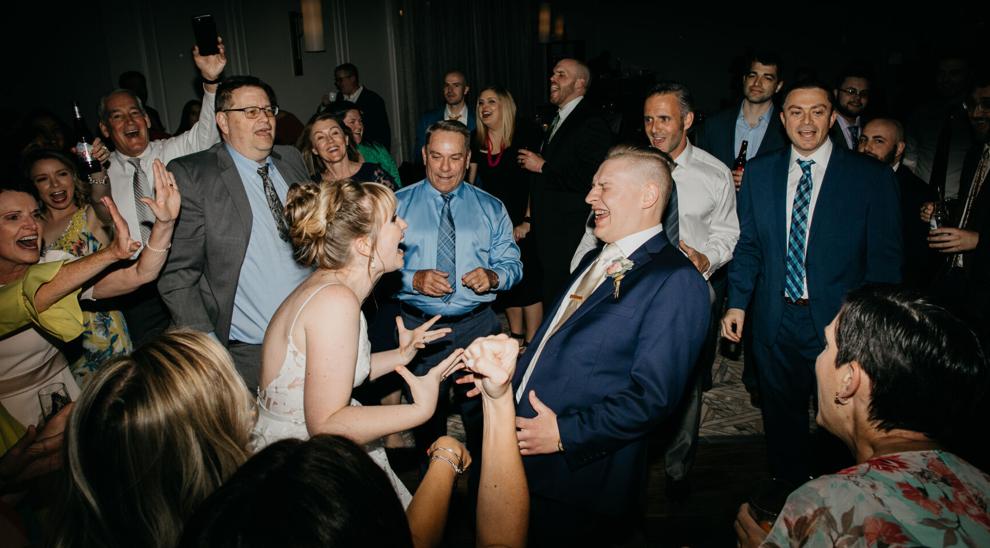 On Katherine's mother's side, the family has a tradition where all the men stand on one side of the dance floor and the women on the other. Then they sing "Paradise By the Dashboard Light" by Meat Loaf.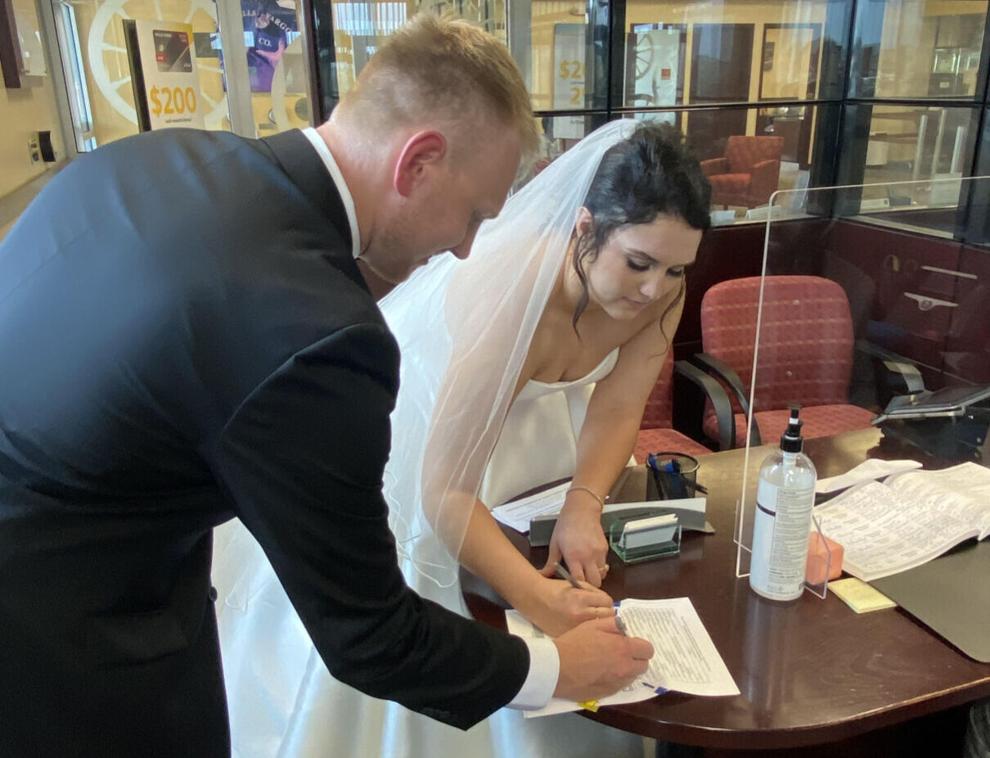 Autumne and Samuel Hovde had to stop at a bank between their ceremony and reception when they realized their marriage license wasn't notarized.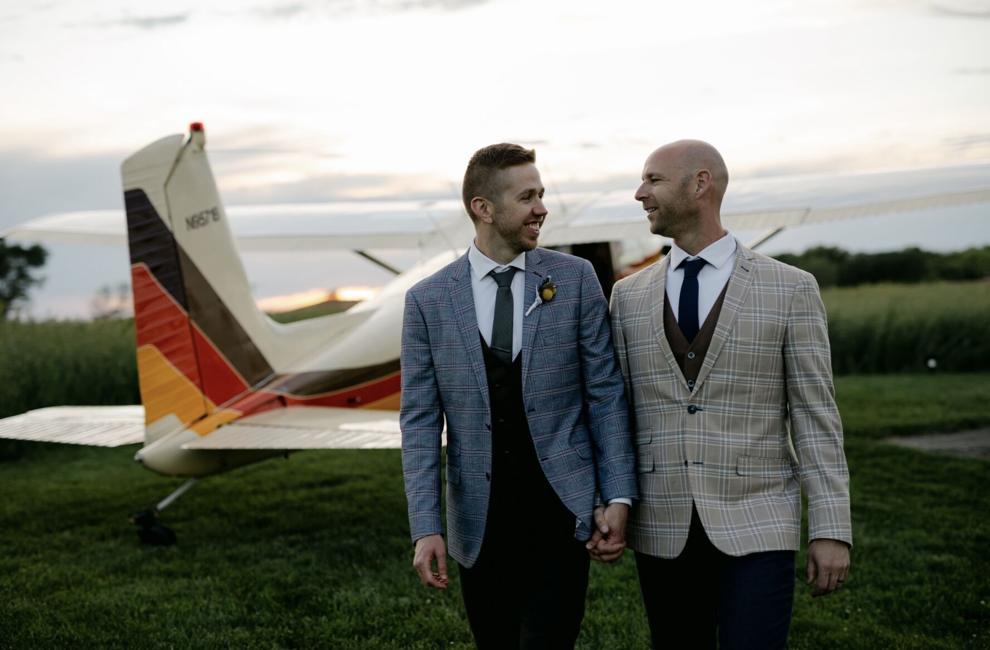 The Omaha skydiver proposes to her boyfriend during a jump, and also makes a big landing during the reception.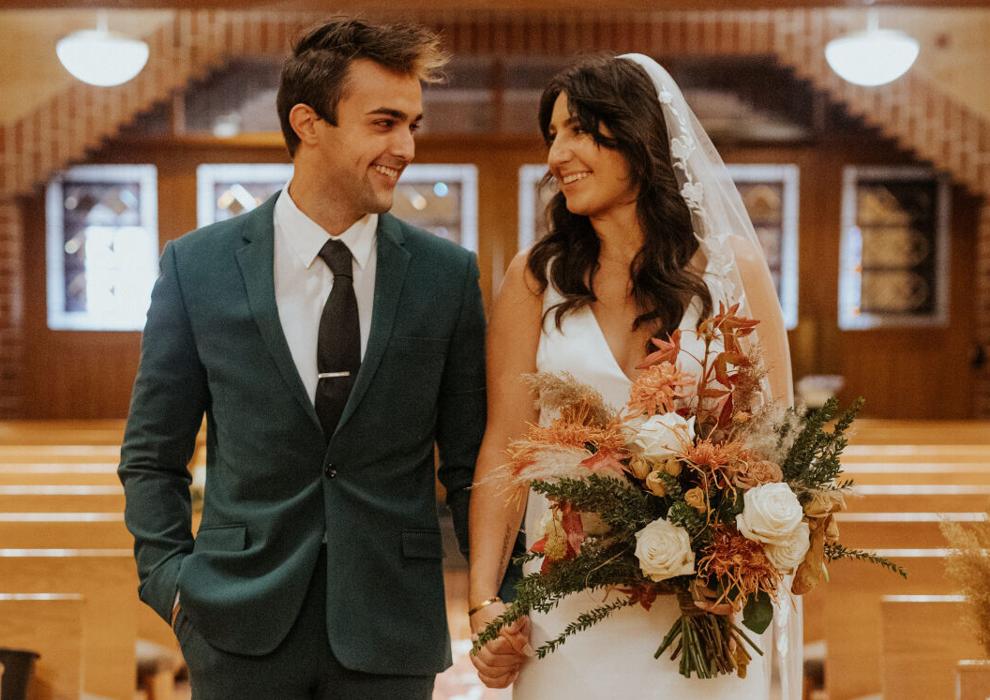 After dating for four years, Omahan Nic Peterson proposed to his girlfriend Claire Beshaler the day after Thanksgiving at his family home in Arnold, Nebraska.