Popular Oor Wullie sculptures brought together for children's charity as part of Dundee exhibition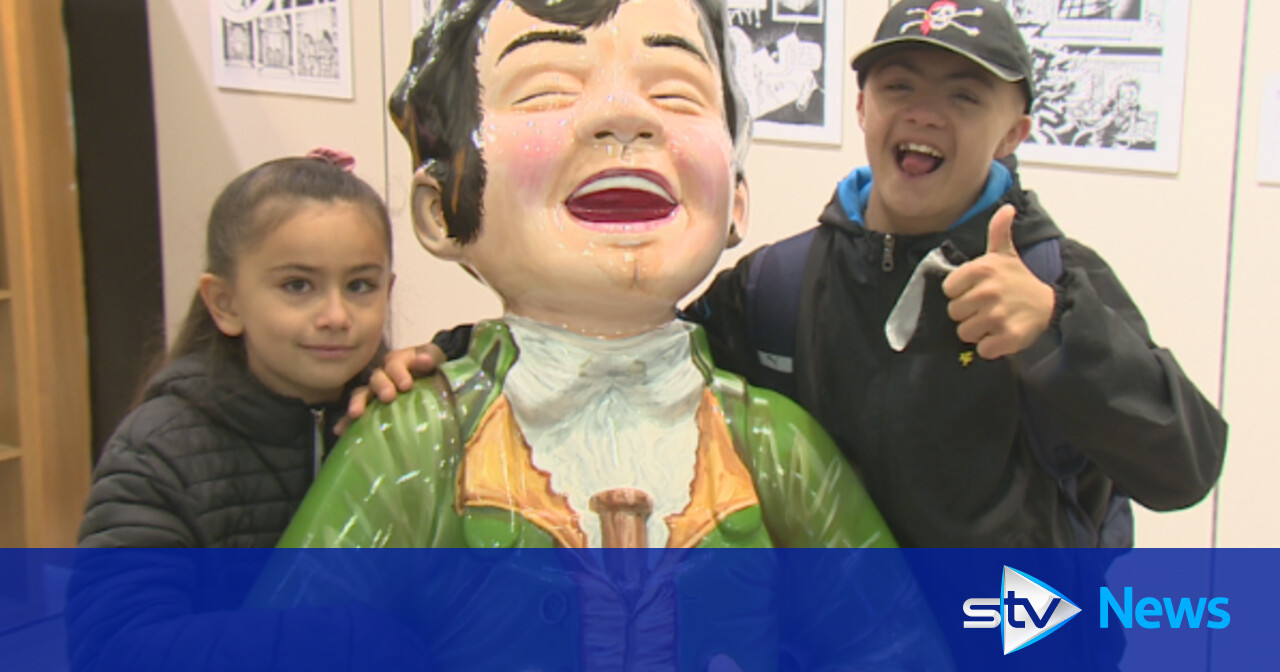 Six years after Scotland's oldest little boy flooded the streets, he's back with a bang.
Twelve of Oor Wullie's popular sculptures, which were part of two bucket trails, have been joined by a new mischief-maker, which is on public display for the first time in Dundee's Overgate shopping center until Sunday July 24 .
A selection of rogues have been brought together as part of efforts to raise money for children's charity The Archie Foundation.
The summer events have been a big hit with decorated statues of the comic book character dotted around Dundee, with some also traveling to take places on the streets of Glasgow, Edinburgh, Aberdeen and Inverness.
Artist Suzanne Scott, who works as Whimsical Lush, said: 'Some of them were pretty scattered on the second trail so like my boy with his dream technicolor dungarees he was in Inverness.
"People in Dundee haven't had a chance to see it, so it's really good that some of the furthest are in Dundee."
The cheeky guys on display in the Gather unit on the mall's second floor are once again eliciting excitement from kids eager to have their picture taken with them.
Bucket Trails in 2016 and 2019 raised over £2million for the charity which went towards a new sister theater at Tayside Children's Hospital.
Chris Duke, Tayside Regional Fundraising Manager for the Archie Foundation, said: 'There's one thing to raise this amount of money, but another to actually see it in place and now that the twin theater is actually open at Ninewells so when you go there you forget about yourself. are in the hospital.
"You feel like you're in this brand new beautiful facility that these guys (Oor Wullie sculptures) helped pay for."
The original twelve sculptures are joined by a new kid on the block ready to do some mischief and more money.
He was signed by music stars Calvin Harris, the Bay City Rollers and Gerry Cinamon, at the last T in the Park music festival in 2016.
It is now on public display for the first time and will be auctioned off to pay for further undisclosed improvements at Ninewells Hospital in Dundee.
Chris Duke explained: "I can't say much about it other than the fact that we have the sister theater suite at Ninewells and the journey through Ninewells will be very similar to that."
Over the next ten days, visitors to the free exhibition will also be able to try their hand at art workshops.
"We're having discussions about comics, how to get into comic writing, all the support available and all things comics and why it's such an important thing for Dundee," Metta Ramsay explained, community manager at Overgate.