Raqesh Bapat shares photos of himself as he made sculptures and paintings to mark World Youth Skills Day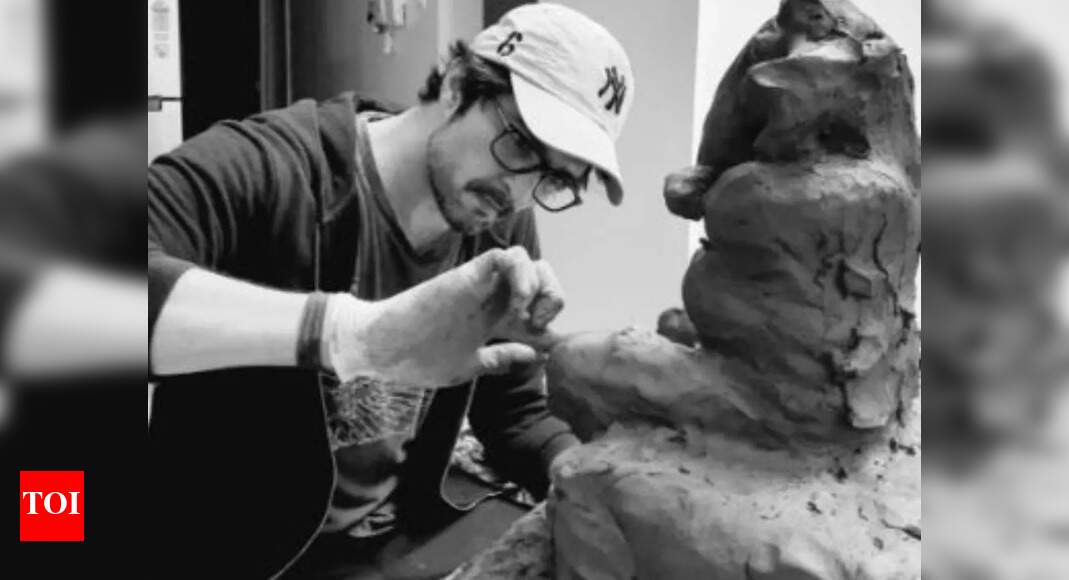 Today on the World Youth Skills Day, TV actor Raqesh Bapat wished his fans in a unique way. The actor is extremely talented in sculpture and painting. To mark the occasion, he shared photos of himself showing off his artistic skills to mark the occasion.
He has shared a series of photos on social media where he can be seen making beautiful sculptures and paintings. In one of the pictures he can be seen carving the sculpture of Lord Ganesha while in another he was seen painting a beautiful portrait.
Sharing the photo on Instagram, he wrote, "Education broadened my view of the world but skills helped me survive. A bright head, compassionate heart and skilled hands bring prosperity 🙏 #worldyouthskillsday2022 #raqart # art #artist #love #learn #skill #passion #god #blessed #raqeshbapat".

Raqesh's fans were extremely impressed with his artistic skills and praised him in the comment section. One fan wrote, "Excited for this year's ganapati 🙌❤️ #raqeshbapat". Another commented: "Your talent sets you apart from others 🙌😎 #raqeshbapat".
Recently, he hit back at trolls for questioning his breakup with Shamita Shetty by writing a lengthy caption. "Who is dating who? Who's fooling who? Who wears what? Which family is better or worse? Who takes a stand for whom? Vs What is my purpose and contribution to the world I live in? What is my long-term vision for myself and my family and for the people I can help? What are my long term goals? What are my short term goals? What is my personal cash flow and how can I save and invest? What skills am I still learning? How can I be a better version of myself? Can we change our self-talk? Is it so difficult? Try it if you like me and you will like it," her note read.
On the work side, the actor has spent 21 years in the entertainment industry. He was last seen in Bigg Boss 15.