Sandwich Artist Creates Sculptures for New England Conservatory | Culture & Leisure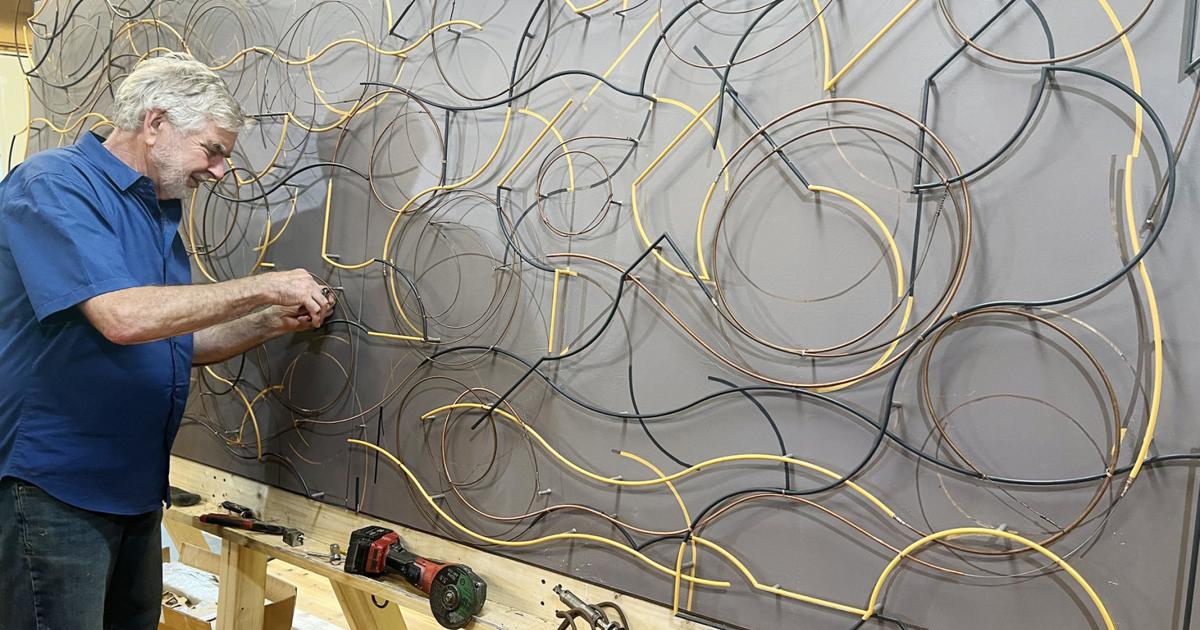 By the time you read this, three new works by sandwich artist David Phillips will have been installed at the New England Conservatory of Music in Boston. The works were all designed by Mr. Phillips in his Grove Street studio with a single piece, "Bridge", consisting of a large metal cello bridge, currently being made in Rhode Island. The other two pieces, "Notation with Chords and String" and "Musica Universalis" were still in Mr. Phillips' studio when I visited.
All three pieces are made possible through the generosity of the late Tony Lopes of Brookline, who contacted Mr. Phillips in 2011, offering to fund several pieces of public art.