Sophomore Forest Hills Artwork Named Winner of Congressional Contest; Richland Student Takes Second Place | Local News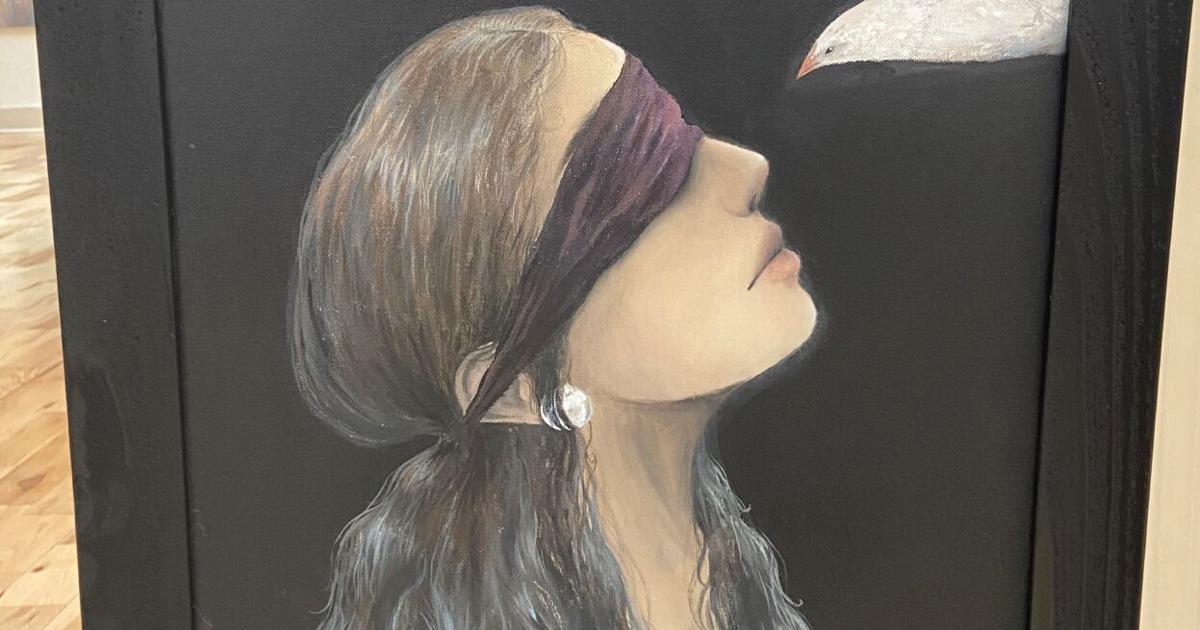 JOHNSTOWN, Pennsylvania – Art created by a local student is heading to the nation's capital.
U.S. Representative Glenn Thompson, R-Center, announced that Leira Bertolasio, a sophomore at Forest Hills High School, has been named the winner of the 2022 Congressional Art Contest. The announcement was made Saturday during a exhibition at the Winkler Gallery of Fine Art in DuBois, County Clearfield.
Second place was awarded to Connie Yang of Richland High School for her watercolor collagraphy.
Bertolasio received first place for his acrylic on canvas painting, "Girl with a Pearl Earring".
"I was surprised and didn't expect it to go anywhere," she said. "I am grateful."
An independent jury selected Bertolasio's work from 81 entries, making it one of the largest groups of students to enter Pennsylvania's 15th Congressional District Art Competition.
Bertolasio's piece was made for an art class where the assignment was to select a famous painting from history and create a piece inspired by it.
She said she chose Johannes Vermeer's "Girl with a Pearl Earring" as her muse.
"It was really how I felt about the things that were going on, and I put it on canvas," she said. "I worked on it for four weeks in art class."
Carol Cecere, art teacher at Forest Hills, said it was exciting to see Bertolasio's work chosen as the winner.
"It's a great opportunity for people to see how talented she is," she said. "Some students need to look at pictures to create, but Leira just paints and draws. She already has these ideas in her head and has a natural ability.
Bertolasio's works will be displayed in a special exhibit at the United States Capitol for a year with winners from every congressional district nationwide.
She has been invited to attend a reception in Washington, DC, with other honorees, which will be held in June.
"Congratulations to Leira for taking first place in this year's competition," said Thompson. "I look forward to welcoming Leira to Washington, DC, and seeing her artwork hang on Capitol Hill. The field was wide this year and I am proud of each of the 81 students who entered the competition.
The Congressional Art Contest began in 1982 to provide members of Congress with an opportunity to encourage and recognize the artistic talents of their young constituents.
Since then, more than 650,000 high school students have participated in the national competition.
Kelly Urban is a reporter for The Tribune-Democrat. She can be reached at (814) 532-5073. Follow her on Twitter @KellyUrban25.