Students portray life, death and everything in between through artwork | Lucknow News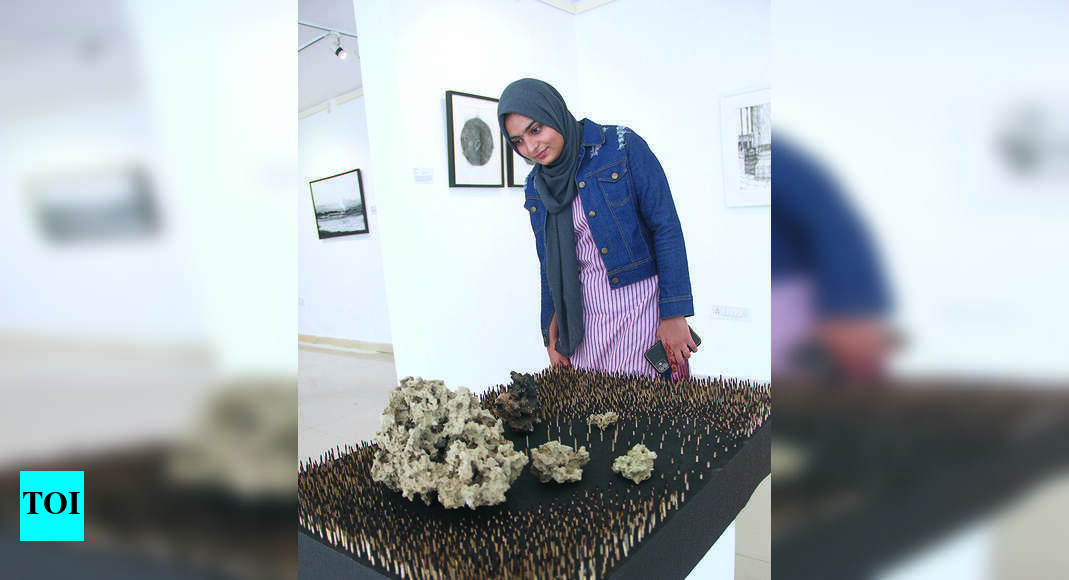 LUCKNOW: The happiness of a dream finally taking shape was visible in the eyes of 21 young artists who not only graduated from their universities, but also secured a place in a collective exhibition organized by the University of the Arts in Lucknow University. This is their first attempt to make their work public.
A total of 28 works of art are on display in the exhibition organized by the Lucknow College of Arts at the Kala Strot Art Gallery. The exhibition will remain open from 11 a.m. to 8 p.m. until June 18.
Describing the artwork made using the printing technique he made, Phool Chandra Verma, a final year masters student in printmaking, said: "It depicts the circle of life and death in showing how we use nature and are then dissolved in it."
A similar concept was explained by Rupam Shukla (23 years old), master of visual arts, who drew a scale on a paper using various mediums to explain that the first bar is birth, while the last is death and in between there is the social. emotional and materialistic aspects that shape life.
Ajay Kumar, a former student, used candle smoke to draw patches on paper and burnt matches in the facility to show that it's time for people to listen to the degradation of the environment. environment. Jitender Kumarfinal-year bachelor of fine arts student, painted a flying egret to portray how much he misses the simple life of his village.
Work of Vinay Singh, a final year bachelor's student in textile design, paid tribute to the late ornithologist Salim Ali by creating his portrait on a textile using the batik technique while enjoying the company of birds in paradise. "Besides the tribute to Ali, the message is to protect the birds," he said. Deepender Singh, final year bachelor of applied arts, composed Hindi Varnamala in a circle as an ode to his mother tongue.