The Imagineers draw inspiration from New Orleans-area scholars, musicians and artists to develop Tiana's Bayou Adventure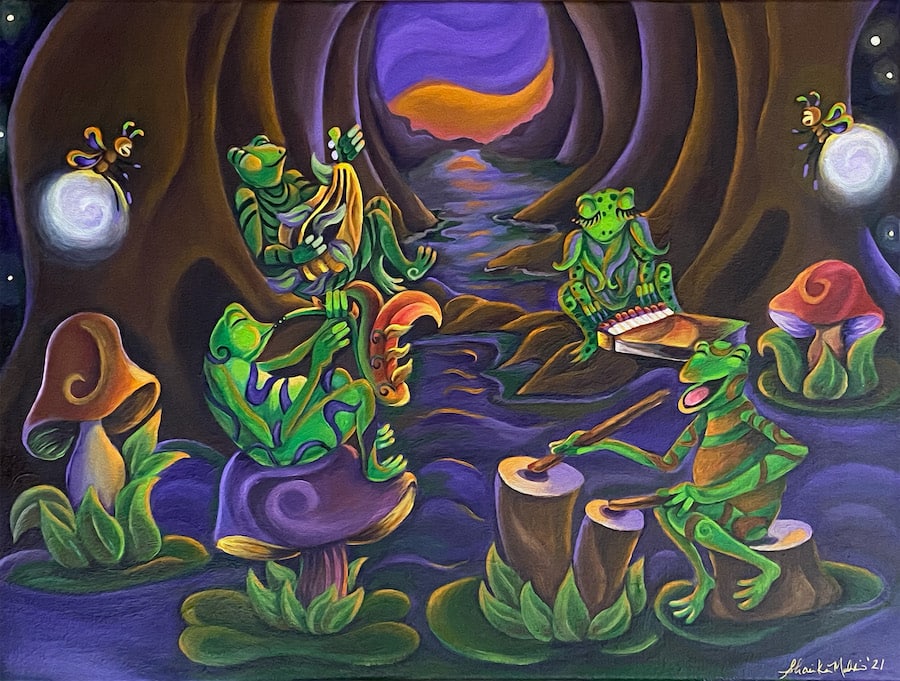 In a new Disney update on Splash Mountain's transformation into Tiana's Bayou Adventure, Carmen Smith, Senior Vice President, Creative Development – Product/Content & Inclusive Strategies talks about some of the inspirations for Disney Imagineering working on the project. .
Carman said, "To ensure this experience authentically reflects the real inspiration of Tiana's story, the Imagineers consulted and collaborated with a host of scholars, musicians and artists from the New -Orleans."
According to Carman, when the Walt Disney Imagineering project team first sought local inspiration, they were drawn to the work of a talented artist, Sharika Mahdi. Sharika brought a unique and authentic perspective to the project, capturing the essence of New Orleans through a series of original artwork commissioned by WDI. "To make a big deal out of everything and celebrate everything," Sharika remarks of the area that inspires her artwork, "I want to show that this is what it's all about, to be part of New Orleans and part of the culture."
Charita Carter, project manager for Tiana's Bayou Adventure, recently visited Sharika for a tour of her studio and a first look at the second commissioned piece of artwork in this series: a jazz club scene with an ensemble of friendly amphibians.
Tiana's Bayou Adventure opens in late 2024. Splash Mountain's closing date has yet to be announced.