Top 5 rising artists to follow now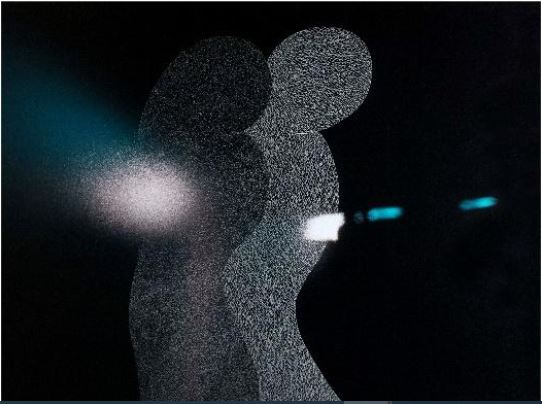 If one is trying to get a new perspective in life, or if one wants to be inspired, there is no better way than to look at art and follow artists who can lead the viewer to think a little differently. These five artists have found distinct ways of seeing the world and have spent their lives perfecting their individual art, allowing audiences to benefit.
Amoako Boafo
Amoako Boafo, a Ghanaian-born Austrian artist, has captivated the art world by producing stunning large-scale portraits of black figures, such as White Hat White Shades (2019). Boafo encourages viewers to focus on diversity, with the portraits standing out for their vibrant colors and patterns, which honor Boafo's subjects. Boafo says that "the main idea of ​​my practice is to represent, document, celebrate and demonstrate new ways of approaching darkness".
Jade Fadojutimi
Jade Fadojutimi traveled to Japan after graduating from the Slade School of Fine Art in London and would return there five to six times a year to sketch, expressing a lifelong interest in Japanese cartoons and landscapes. Jadé's paintings explore complex emotional terrain, providing insight into the artist's search for identity and self-knowledge. The paintings express feelings that are almost impossible to convey in words and made Jade the youngest artist to feature in the permanent collection of the Tate Museum in London.
Caitlin Teal Award
Caitlin Teal Price grew up in Washington DC and holds an MFA from Yale School of Art. Price uses photography and a unique etching technique with an x-acto blade as his main modes of work. Caitlin's work revolves around people, landscapes and abstraction, and through various lighting techniques, recently featured in the artist's collection of scratch drawings, Caitlin not only manages to attract the the viewer's attention, but also to hold it and encourage the audience to think just a little bit deeper.
Connect with this great artist by visiting the official website, www.caitlintealprice.com.
Sara Erenthal
Based in Brooklyn, New York, Sara Erenthal is a self-taught artist. The artist paints iconic red-lipped self-portraits on anything from cardboard boxes to trash cans, letting the public know who it is without even having to ask. Sara's work has been featured at international street art festivals as well as in The New York Times. Erenthal's work is fun and heartwarming, with words and images providing a means of solace for those living in fear and uncertainty.
Joel Mesler
Joel Mesler was born and raised in Los Angeles, and spends a lot of time reminiscing about all the childhood memories and experiences to make paintings. As Joel says, "The paintings come out of memories of the nights my parents went out at night. They usually tucked me in my bed and kissed me goodnight. Their parting words to me, 'Honey, you deserve great things and 'The world is yours'". Joel's figures encapsulate both general and unique qualities, forming a deep bond between artist and viewer.
There are so many artists out there, but these five artists, in particular, consistently come out with more compelling and inspiring collections than before, and keep us coming back for more.
Media Contact
Contact person: Caitlin Teal Award
E-mail: Send an email
Country: United States
Website: https://www.caitlintealprice.com/