Tree sculptures grow in a community garden | New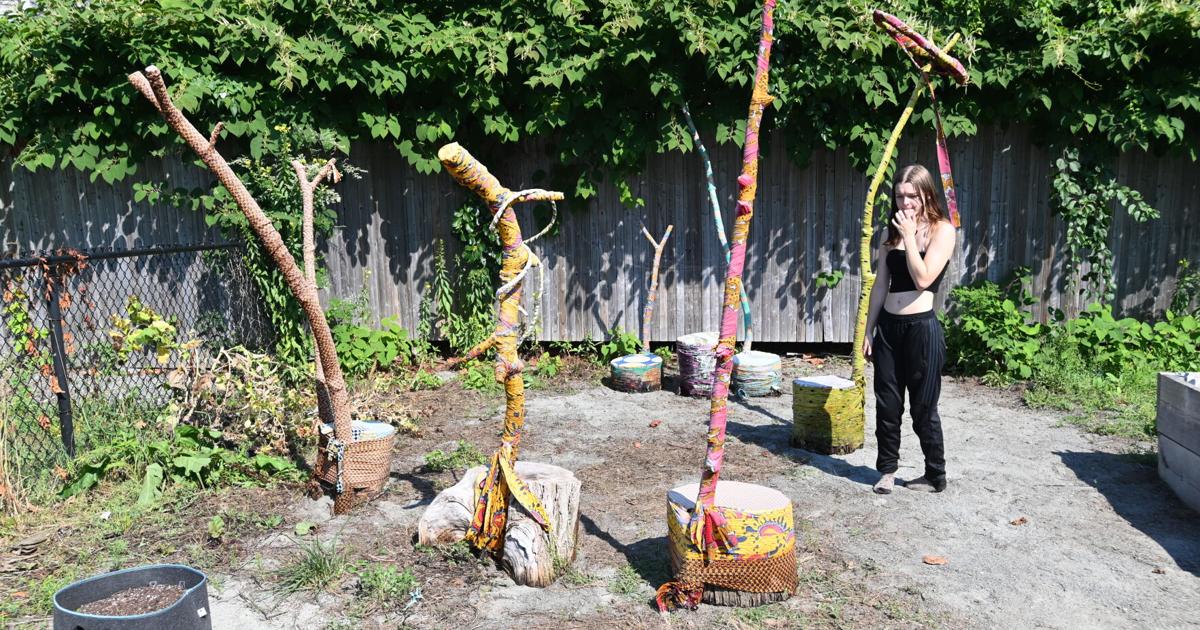 Colorful sculptures have been installed in a public garden at Willowood Gardens in Gloucester.
The tree sculptures – real tree branches tightly wrapped from top to bottom in strips of colorful African fabric resting on a pedestal base – were created as part of an intimate gathering space by Claudia Parachiv and Sika Lobby at the Cape Ann Museum Green campus on Poplar Street.
On Friday, with the help of 16-year-old Willowood resident Alyssa Miller, the sculptures were permanently installed in Willowood between the two campuses of the Cape Ann Museum where Backyard Growers has a garden and a community space called AgriCulture. The hope is that the finished madness will invite people to sit down, connect and share stories, while being immersed in color.
The sculptures were tied to the "Coming Back Together" installation that ran from June 11 to July 23 in honor of the late Doris Prouty, a local artist and community builder. Paraschiv and Sika Foyer were motivated to create their work by the life of Prouty and his "Going Home" quilt featuring the Tree of Life.
Backyard Growers' AgriCulture is a new growing and gathering space in Willowood Gardens, a Gloucester Housing Authority community, and was funded by the Essex County Community Foundation.