Two more outdoor sculptures installed in downtown Bangor | Local News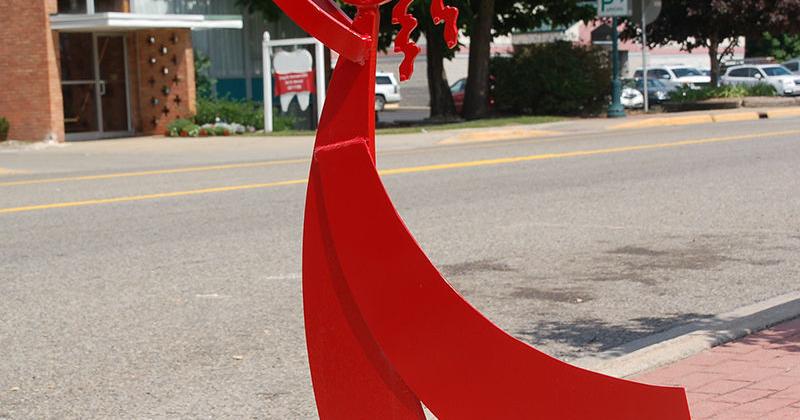 BANGOR — People walking the streets of downtown will now be able to gaze at two more outdoor sculptures.
The most recent were created by South Haven sculpting artist Kathy Kreager. "Summer Dance" depicts dragonflies flying through the foliage, while the other, "Frolic" shows a little girl chasing a butterfly.
The two sculptures stand along the south side of Monroe Street (M-43 highway) in front of Bangor City Hall and Roma's Pizza.
Kreager's outdoor sculptures can also be seen throughout the city of South Haven, where she has created artwork that can be seen at the South Haven Center for the Arts, the Rock n' Road Cycle shop and as part of of a display of murals and sculptures on the exterior wall of the Michigan Theater building.
His sculptures are also at Western Michigan University, Munson Hospital in Petoskey, and Bronson Hospital.
The outdoor sculpture program, led by Farmer, is adapted after the South Haven program, in which artists submit proposals. Companies or individuals then undertake to pay for the sculptures, which are then mounted with a plaque bearing the name of the donor.
Lakeshore Plumbing chose to sponsor Emenhiser's sculpture, while the Bangor Community Foundation is sponsoring "Frolic". The City of Bangor is currently sponsoring Kreager's other sculpture, "Summer Dance".
Farmer hopes that in the future two more sculptures will be erected on the north side of Monroe Street in downtown.
They are among five outdoor sculptures city officials are considering for the downtown district, according to Pro Tem Mayor Lynn Farmer, who launched the beautification project earlier this year.
The first sculpture, created by Zack Emenhiser, a graduate of South Haven High School in 2022, was unveiled in July and is located in Charles Park at the corner of Center and Monroe streets.
His metal sculpture depicts the sun setting over the waves of Lake Michigan, with the words "Bangor, the gateway to the lake", in reference to the many visitors to Kalamazoo who pass through Bangor en route to the beaches of Lake Michigan at South Haven. .